Where and how to buy cryptocurrencies? It is a question that not only many beginner traders ask themselves, but also investors interested in this sector which has experienced ups and downs in recent years. This article is intended to be a complete guide not only on where to buy cryptocurrencies, but also on how to buy them.
In fact, compared to traditional currencies, the channels for negotiating digital currencies tend to be different, even if more and more solutions are emerging lately, a symptom that there is a growing interest in this sector.
Between 2017 and 2018, cryptocurrencies experienced an unprecedented price hike, but during 2018 they suffered a heavy setback. Just think that Bitcoin went from almost $20,000 in December 2017 to just over $3,000 just 12 months later. In 2020 the trend seems to have returned to increasing and, at the time of writing this article, Bitcoin travels on the 10,000 dollars.
Without creating alarmism or expectations, today we are talking about a topic that does not strictly concern their value, that is, we will explain where and how to buy cryptocurrencies, focusing more on regulated brokers, that is, those who have obtained a license from the financial market supervisors to offer financial trading services.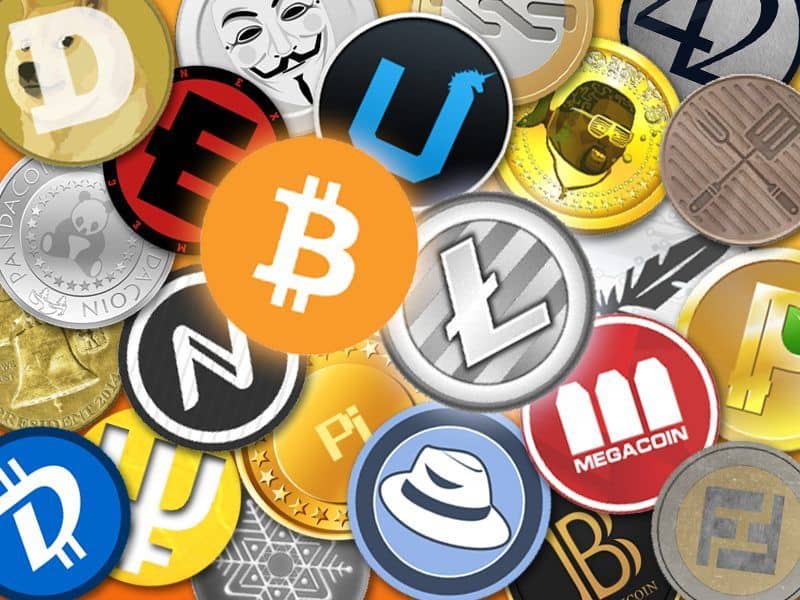 Where and how to buy cryptocurrencies: bitcoin or altcoins?
Often, when we talk about cryptocurrencies, we think only of bitcoin, since it is the first cryptocurrency in the world and the one with the most market capitalization. At the time of this writing, the dominance of bitcoin is 64.1%, which means that considering the total value of cryptocurrencies, the value of bitcoin is 64.1%, much more than half.
Although the dominance of the BTC is very high, there is also the remaining 35.9%, which is made up of all the other cryptocurrencies, also called altcoins. Among the most famous are Ethereum, Ripple, Litecoin and Bitcoin Cash.
So when the question "Where and how to buy cryptocurrencies?" arises, we are not only talking about bitcoin, but also about other cryptocurrencies. Altcoins compared to Bitcoin are less stable, but with a lower value and sometimes with higher profit margins. At the same time the risk is also higher, in fact in finance a greater possibility of return also derives from a high risk. On the other hand, a low return can also indicate a lower risk.
Bitcoin and altcoins are often very volatile and are able to obtain price changes in a short time, even a few hours or days. All this is necessary to warn you that cryptoassets are certainly less stable than other financial assets and it is clear that before investing you should know them well, know what the risk is and that the responsibility for your investments is in your hands.
Is it better to buy cryptocurrencies or to do online trading?
The investment in cryptocurrencies is not necessarily linked to the direct purchase of crypto, but it can also derive from online trading, or from speculation on the price trend of the selected digital currency.
In the first case, the buyer is directly in possession of the cryptocurrency and will keep it in an e-wallet. At that point he can use it as he wants, given that some e-commerce or merchants are accepting cryptocurrencies.
Alternatively, the investor can keep it for resale at a later time, in the hope that the price will be higher in order to obtain a capital gain. In this case we talk about online trading and this can also happen with financial derivative instruments, such as CFD.
With CFD, the trader speculates on the price upwards (long) or downwards (short) thanks also to the use of leverage, which allows to multiply the investments. Consequently, gains and losses will also be affected by leverage and will increase proportionally to the level of leverage.
We remind you that, for retail traders, ESMA has imposed a maximum leverage limit of 2:1 for trading on cryptocurrencies with CFD.
Is it better to buy cryptocurrencies or trade cryptocurrencies online? We cannot give you the answer, but it lies in your style, in your projects and how you intend to approach this type of investment.
Where to buy cryptocurrencies?
We come to the first of the main questions of our article, namely where to buy cryptocurrencies. Since they are not physical coins, but only digital, they exist only on the web and cannot be touched. It goes without saying that you cannot withdraw bitcoins or altcoins from ATMs, there is no cash and it is their main feature.
To buy cryptocurrencies you need to access specialized online platforms, which can be brokers or exchanges.
Exchanges
In the case of some exchanges you can buy cryptocurrencies thanks to your credit card, or you can use traditional currencies and exchange them with cryptocurrencies. This is the case for example with Coinbase, eTorox or Hodly.
Other types of exchanges instead just want to exchange cryptocurrencies, so it will be possible to trade digital currencies using other cryptocurrencies. At that point it will be necessary for you to first buy Bitcoin or Ethereum at another exchange and then transfer your BTC or ETH to the exchange of cryptocurrencies only. An example is Binance, which offers trading on more than 100 cryptocurrency pairs.
Brokers
Alternatively where to buy cryptocurrencies? At an online broker that supports cryptoassets, or with CFD, or without them, therefore by doin real trading on cryptocurrencies. We always recommend trading on brokers regulated by financial market supervisors because this is a symptom of security and reliability. Avoid unlicensed brokers which are often real scams.
In this article we want to tell you about two top regulated broker, eToro and IQ Option. The first, in addition to CFD, also supports the direct purchase of cryptocurrencies, while the second offers CFD trading on the major cryptocurrencies, paired with the US dollar.
Where and how to buy cryptocurrencies: eToro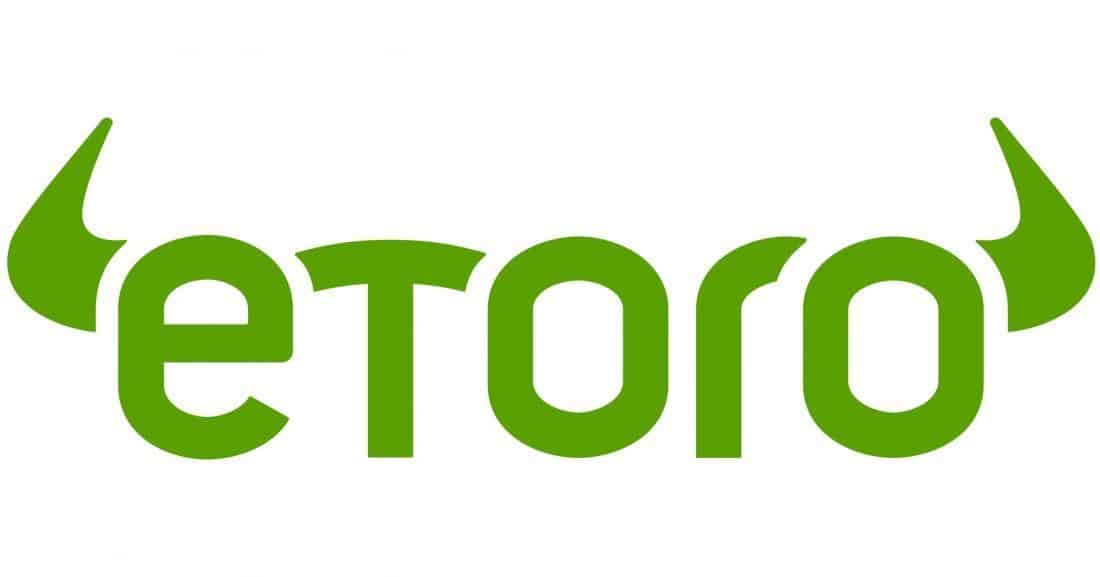 The first broker we examine is eToro, where you can buy cryptocurrencies.
It is not new on the financial markets and it is expanding rapidly. Just think that in 2019 it has reached 10 million accounts worldwide. Regulated by CySEC, FCA and ASIC, eToro is licensed to provide financial services in the European Union through eToro Europe, in the United Kingdom through eToro UK (also in the case of Brexit) and Australia through eToro Australia.
Let's see first how to buy cryptocurrencies with real trading and without CFD. Later we will explain how to buy crypto on eToro with the use of CFDs instead.
Buying cryptocurrencies on eToro without CFD
The eToro broker allows its members to be able to buy cryptocurrencies without leverage, therefore without the investment multiplying. For this reason we are talking about real trading on cryptocurrencies. However, it is necessary to specify that this is only possible for traders subject to the supervisory authority CySEC (Cyprus and EU) and FCA (United Kingdom). Australian traders, i.e. those who are under the ASIC supervisory authority, do not have this opportunity, but they can trade CFD in both directions, that is both long and short on the prices of the cryptocurrencies available on the eToro platform.
Now let's dive deeper and actually find out how to buy cryptocurrencies with eToro. Everything is very easy even for beginners, but let's try to give an explanation step by step. First you need to open a trading account on eToro. To do this, just click below:
Once eToro has verified your account you will have to go to the markets section, click on "Crypto" and choose the cryptocurrency you want to buy or that you want to trade online. Here you must then click on "Invest" and then on "Buy".
The next step is very important if you want to buy the cryptocurrency directly. In fact, you must first choose the amount you want to invest, but above all you need to select the leverage of x1. This is is very important, because it indicates a purchase without leverage, or a purchase with real trading on cryptocurrencies.
Why? It's very simple. The amount you have chosen will in fact be multiplied by 1 and consequently will not multiply. So both the gains and the losses will not be increased, but will be proportional to the amount you have invested. Finally you must select "Open position" and the purchase will finally be completed and available in your eToro portfolio.
Buying cryptocurrencies on eToro with CFD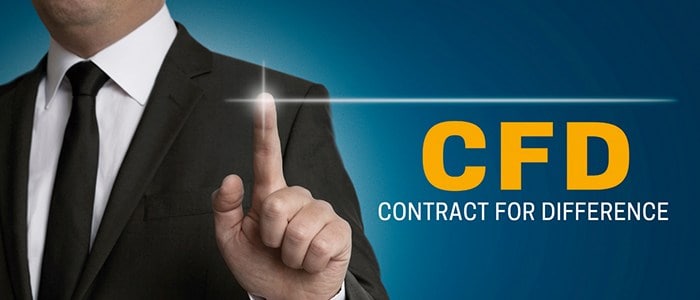 Let's now move on to the explanation of CFD trading on cryptocurrencies. As already anticipated, the eToro broker gives its users the opportunity to buy cryptocurrencies with CFD, that is, to be able to speculate both upwards and downwards. It should be noted that the possibility of using CFD or not only applies to long positions, namely to the purchase positions of the cryptocurrency. In the case of a downward investment (short) you can only do that thanks to CFD.
We also remind you that, for retail traders, the maximum leverage for both long and short is 1:2, as established by ESMA in the summer of 2018.
In order to buy cryptocurrencies on eToro with CFD, or to open a long position with leverage and not to purchase digital currency directly, the procedure is not very different from that explained in the previous paragraph. The only practical difference lies in the choice of leverage, which in this case must be moved to x2. In case you are a professional trader you can use a higher leverage.
To sell cryptocurrencies with CFD it will be necessary to take the same steps, but obviously you will have to click on "Sell" and not on "Buy".
Investing in cryptocurrencies with eToro cryptoportfolio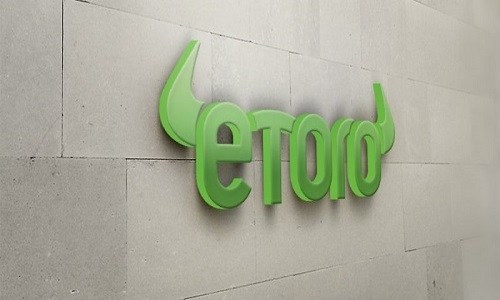 The eToro copyportfolios tool allows traders to be able to invest in entire market sectors and not on individual securities or single cryptocurrencies, which are collected in the cryptoportfolio. In it we can find all the cryptocurrencies available on the platform, with the exception of Binance Coin, which at the time of writing this article is excluded from this digital currency portfolio.
If you want to invest in the whole cryptocurrency sector and not just some of them, you could opt for the cryptoportfolio! We remind you that a minimum investment of $5,000 is required to do this.
To invest in the cryptoportfolio, all you have to do is to click on "CopyPortfolios" in the left column and look for it among the "Market Portfolios". Each cryptocurrency has a percentage share of the entire portfolio, the main one is obviously Bitcoin, which currently is 40.57%.
Where and how to buy cryptocurrencies: IQ Option
Another broker active in the field of online trading on cryptocurrencies is IQ Option.
IQ Option is a broker regulated by CySEC. Initially it was born to offer binary trading. After a few years he gave space to CFD. Recall that binary options are no longer available for retail traders.
On IQ Option you will find the most important cryptocurrencies, where you can trade CFD.
IQ Option offers a very innovative and simple to use platform with customizable and interactive graphics. This will make it easier to understand what the current trend is and to understand what the trading opportunities may be.
Buying and selling cryptocurrencies is very simple, it takes just a few clicks! To start trading just deposit the modest sum of 10 €!
Like eToro, IQ Option also has a demo version of the platform, which will allow you to practice without risk on all available assets.
Where to buy cryptocurrencies?
You can buy cryptocurrencies on and exchange or a broker which allows to do that, for example eToro.
How to buy cryptocurrencies?
You can buy cryptocurrencies directly, or you can do trading with CFD and invest only in the changes in the price.