Social trading is a relatively new way of making online investments, which allows interested users / traders to be able to access information via social networks.
Contrary to what happens with fundamental analysis and technical analysis, with social trading the information is generated by other users, thus allowing beginners of trading to be able to carry out operations without necessarily having to go through the analysis phase.
Basically, investment decisions are made on the basis of processes carried out by other traders, often more experienced and able to better interpret what is happening on the sector and on the market.
In short, a nice help for all traders and a useful tool to be able to reduce the learning path for newcomers of online trading.
The fundamentals of Social Trading
The most important and recommended broker to operate on Social Trading is eToro. As we have already mentioned, social trading allows users to be able to share information in real time with other members of the community.
In other words, social trading will allow "newcomers" in the world of financial investment to learn faster and in a real environment.
Among the social trading platforms, eToro is certainly the most used and famous. Today it has more than 7 million users and each of them can be called a social trader.
Sharing of information
Sharing information through social networks and the possibility of learning more quickly and more effectively are just some of the main characteristics of social trading.
With the next appointments of our guide, we will find out how it is possible to work with other methods within a group, in order to achieve maximum mutual benefit.
Social trading will lead you to truly infinite opportunities, and the sooner you will be able to know and identify them, the sooner you will also be able to improve the effectiveness of your trading strategies.
Of course, while keeping the above in mind, you will never have to forget that social trading also pits important benefits to high risks.
Losses are in fact behind the corner, even in the case of social trading, and therefore an accurate money management will be a basic requirement before starting to make investments with this trading method.
eToro is a multi-asset platform that offers both investments in stocks and in cryptocurrencies and, more generally, CFD trading.
Please take note that CFD are a complex tool and may involve a high risk of rapid loss of money due to leverage. 66% of retail investors lose money with CFD trading with this broker. You should consider whether you really understand CFD and whether you are able to deal with the high risk of losing your capital.
This article is for instructional and informational purposes only and should not be considered as investment advice.
What is copy trading?
Now that we have clarified, although briefly, what social trading is, we can take a small step forward and integrate the concepts that we have analyzed through the examination of copy trading, one of the trends with the highest growth rates. But what is it about?
Copy trading, as the name of this investment technique suggests, is an operation that allows you to "copy" directly the positions opened by another trader and connect a part of your portfolio with the "followed" trader.
By connecting your profile to another trader it will be possible to set a copy instruction of part or all of its positions on the market, in such a way as to "follow along" with what has been done by your trusted investor.
In other words, once you have chosen the trader you want to rely on, if the trader to follow opens a new position, you too will open a new position; if the trader closes the position, the same position will also be closed in your portfolio.
Obviously, if the trader gets a profit, you will also get a profit, while – at the same time – if he gets a loss, you will also get the same loss.
However, the above is an "extreme version" of the concept of copying, which will probably be useful to you in order to understand how it works.
Actually, the copy is almost never absolute, and you will still be able to actively manage your portfolio, opting for a position closure independent of what the trader will do. In addition, you can set minimum and maximum limits, choose how to divide the risk in your portfolio and much more.
In short, a good way to be able to obtain potential positive results by leveraging the skills of others. Comfortable, isn't it?
Copy trading should not be confused with social trading. The former can however be considered a consequence of the latter, since copying other traders is an option belonging to social trading.
Why has copy trading become so popular?
As we mentioned above, this type of trading is becoming increasingly popular. The main reason for this diffusion is linked to the fact that, through copy trading, traders can try to "make money" on the financial market through the exploitation of others' analytical skills.
In this sense, copy trading can be assimilated to an investment transaction on traders, instead of a direct investment in stocks or in Forex: investors are chosen who are believed to be more likely to lead to success, and you can "forget" what they do on an operational level, with the positions being opened and closed automatically.
What are copy trading's fundamentals?
The ways in which copy trading can be exercised can be widely variable, mainly depending on the platform you choose.
However, the basic principle remains the same: you will have to invest a part of your portfolio in a particular trader and copy part or all of their positions proportionally.
In the interest of diversification which we briefly pointed out above, most brokers will not allow you to invest more than 20% of your portfolio in the hands of a single trader.
This is a good split, considering that it will avoid you linking your destiny too strongly to that of a single trader who, somehow, will become the "helmsman" of your fortunes on the financial markets.
At this point, it should be sufficiently clear that the fundamental point of a good copy-trading strategy will be the ability of the trader who "follows" to find the best traders to "follow".
But how to do that?
Luckily, as is the case for any "asset", the analysis of traders can also be carried out by viewing graphs and statistics that your reference broker will be able to prepare.
With this availability you will have to carefully observe a trader's portfolio before copying it, analyzing his strategy, his success, his risk management, and so on.
How to choose the best traders to follow
Past performances are not indicators for future results.
Generally, even before proceeding with the choice of the best trader to follow, a good investor should first choose the best broker through which he wants to do copy trading.
In principle, it is well possible to observe that there are many new platforms that offer very efficient social trading and copy trading services.
However, our advice is still to prefer the historical and larger platforms, limiting you to follow (perhaps, with demo accounts) the new generation ones. The larger and more used platforms will have more traders to copy, more information to exploit, more "history" to analyze.
With that being said, it is also true that it would be wrong to reject any new social trading platform in advance.
For example, a new broker might offer a more effective and deeper or customizable interface, and so on. Take advantage of the potential of the demo account to be able to touch every single feature. The best, regulated and safe broker in absolute for social trading is eToro.
Copy trading on AvaTrade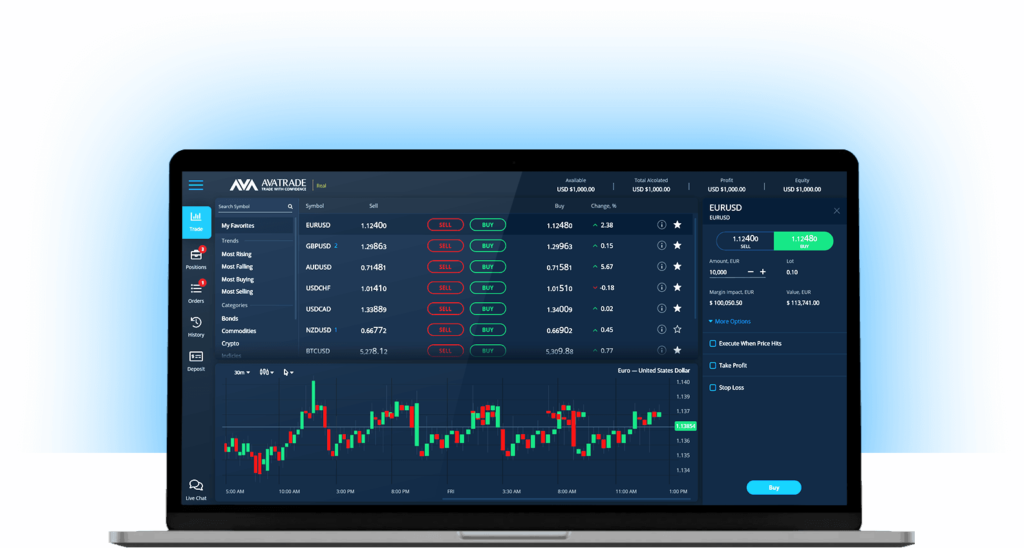 AvaTrade is a broker that allows its customers to do copy trading thanks to the two platforms ZuluTrade and DupliTrade.
The two automated trading platforms allow traders to replicate or copy the trades of other traders. A trader can also take a cue from the suggestions of other traders and plan his strategy. In this sense, AvaTrade can also be considered a social trading broker.
What are the peculiarities of the two trading platforms on which to do copy trading with AvaTrade? Let's see them below:
DupliTrade: with a minimum deposit of $ 2,000 you can start copying other traders on the platform. Once DupliTrade is downloaded, you connect to it your Avatrade account and start following and copying other traders.
ZuluTrade: one of the most popular automatic trading platforms used today. ZuluTrade automatically trades in your AvaTrade account, based on the advice of experienced traders. Choose the best program or experts for your needs.
Is it worth doing copy trading?
The question that all investors ask is: is it worth doing copy trading?
Or is it better to go your own way? Actually, providing a timely answer to this question is not at all simple, since there are numerous elements that should be taken into consideration in order to reach a definitive response.
In principle we can however underline how copy trading has the great advantage of being able to walk you in the "frightening" world of trading through a guide that – hopefully! – is relatively safe. It is also a good training tool, considering that it will be possible to try to understand what were the reasons that led the trader "followed" to open certain positions.
To find out more, we refer you to the next insights that we have prepared for you, and in which you will find every explanation of the "secrets" of copy trading.
Social trading vs Copy trading
Social trading and copy trading have the same basis in common, but there are actually many differences.
So let's try to understand which are the best operating policies for your investment ambitions, starting with the main differences that exist between these two branches of online trading.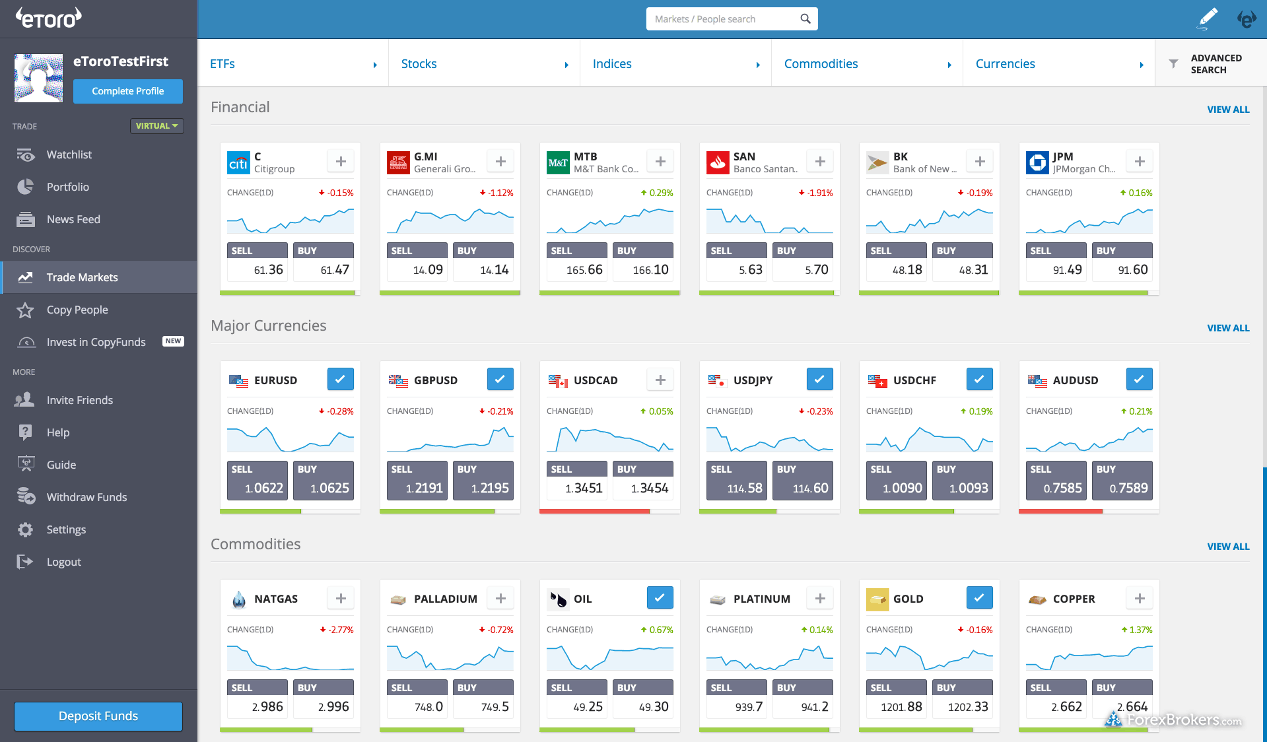 Although – in this sense – we have already provided sufficient information on the nature of these two types of trading, we can only try to make a brief final summary so that it can be clear how social trading and copy trading cannot be used as synonyms (as instead often happens on the web).
In general, we can say that social trading is a broader term, and that copy trading is a part of social trading. This means that copy trading can be considered a type of social trading, but one is not – obviously – the other.
In fact, not all types of trading with social trading are copy trading, considering that sometimes another trader is not allowed to manage your investments in an automated way.
In other words, sometimes in social trading you can simply limit yourself to use the information of other traders and base your decisions on this information, but without doing copy trading: you will therefore choose whether and when to enter a trade and how.
Copy trading, on the other hand, is a much more rigorous form of social trading, capable of linking your account with that of another trader.
The positions of the latter are automatically reflected (in whole or in part) in your trading account, and their profits and losses are replicated in your portfolio. The trader who "follows" will therefore not choose which positions to open, since the process is completely automated (the trader who follows is however recognized some options that will be able to customize the copy).
Cosa scegliere tra social trading e copy trading?
But what to choose between social trading and copy trading? Of course, it all depends on you, given that it is not possible to come up with a definitive answer that will be suitable for all traders.
We can however remember, also in this final phase of our study, that social trading will allow you to carry out operations based on information provided by other traders, but in the end you will decide whether or not to open positions. In other words, with social trading you will have much more control over your portfolio and positions.
However, this greater control does not equal to a real absolute advantage: when you make a mistake, because perhaps you are inexperienced, you will run into the risk of suffering potentially very large losses.
So, at least theoretically, the risks of loss could be a little higher than those that would be sustained by choosing to the copy of an expert trader.
Copy trading, on the other hand, is a very simple form of trading: once you have identified the trader to follow, you will only have to click on a single button and, from that moment on, the actions of the trader followed will be copied to your account. The system is usually fully automated, and the trader will not be asked to monitor the evolution of copy trading.
In short, at the end of all our present study, we can draw an absolute summary: if you want to have more control, then the choice should be oriented towards social trading, while if you want to rely on the hands of other expert traders, you can opt for copy trading. In any case, the opportunity will be useful to learn from the mistakes and successes of the best known traders, and try to predict what they will do next.
Please consider that CFD are complex instruments and that they carry a high risk of rapid loss of money due to leverage.
Past performances are not indicators of future results. The trading history is less than 5 years and cannot be a sufficient basis for an investment decision. This is not an investment tip.
This article is for informational and educational purposes only and should not be considered an investment advice or an investment recommendation.
Does eToro's Social Trading work?
On eToro's platform you can communicate with other users about every kind of asset and start interesting discussions. The final decision on the investment to choose is on you.
What is eToro's copy trading?
Thanks to copy trading, you will be able to copy the operations of other users. So you will get a profit if the copied trader gets one, or you will suffer a loss if the copied trader has negative performances.
Is the Social Trading free?
Of course! eToro doesn't apply any additional fee for social trading.