What is a broker? We often talk about it too here on Meteofinanza.com, but probably it isn't a trivial question as it may seem. Surely it is not for those who are not experts in finance and are entering the markets for the first time.
The word "broker" can have multiple meanings, because it can refer to various areas of finance, in this article we will try to solve your doubts. If you still have questions, remember that you can comment at the bottom of this article and we will be happy to answer in the most comprehensive possible way.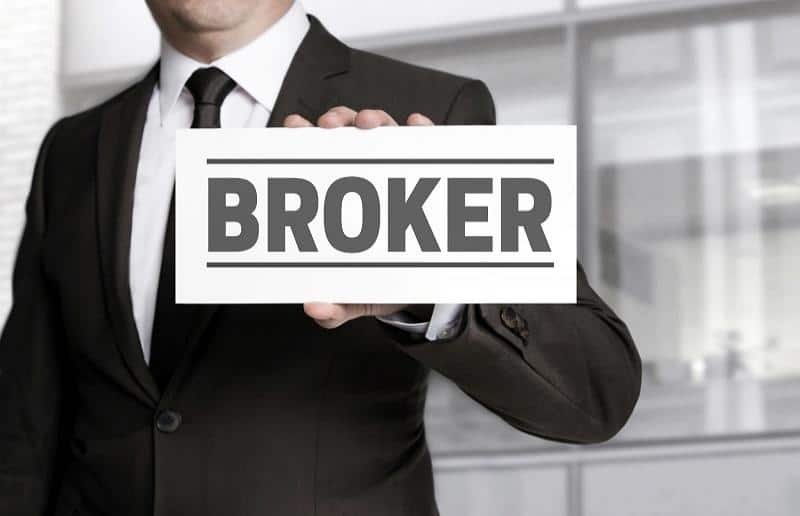 What is a broker? General meaning
The broker is first of all a financial intermediary, which means that it acts as an intermediary between a buyer and a seller. The broker actually carries out financial transactions on behalf of third parties, so if you contact a broker, it will actually carry out the financial transaction on your behalf, subject to your explicit authorization.
In fact, the authorization is a fundamental element, since without it the broker is not allowed to carry out transactions on behalf of third parties.
A broker can be a "simple executor", that is, it physically carries out what the client asks, but it can also have the role of financial advisor.
In the latter case, the broker provides advice, study materials, analytical and fundamental market data and manages the client portfolio.
We will now see how many types of brokers exist. They are precisely 4:
Stock Broker
Financial Advisor
Discount broker
What is a Stock Broker?
A stock broker, also called investment broker, is the one who helps you buy and sell stocks on the market. In fact, the investor cannot independently do stock trading, for this reason the broker is involved and does this work for you.
Forex Broker
The Forex broker buys and sells the currencies on behalf of the client. Unlike the stock market, Forex is open 24 hours a day, 5 days a week. The currency market is the most liquid in the world and with the largest number of investors.
Financial advisor
The financial advisor helps you with investment planning. Compared to other brokers, financial advisors offer different services and can operate as intermediaries. They are in fact considered full service intermediaries because, in addition to performing the mere task of carrying out financial transactions on behalf of the customer, they advise him in the choices to be made.
By offering more services, financial advisors have a higher cost.
Discount broker
The discount broker is the one who offers the mere task of carrying out the operations requested by the customer, that is to buy or sell certain assets without offering financial advice. By offering fewer services they also have lower commissions, which is why they are called discount brokers.
How does a broker earn?
The broker's earnings usually relate to the commissions required for each operation carried out. These can vary depending on the chosen broker, but they tend to be not so high as to compromise the client's profit.
Often on Meteofinanza.com we talked about online brokers that don't ask for commissions,so how do these brokers earn?
Because of the spread, or the difference between the purchase and sale price. This difference is a cost for the trader because he must pay it off both in the event of a positive or negative transaction .
Therefore, with a high spread, it is not necessary to ask the client for commissions. Alternatively, some online brokers offer a low spread, but require commissions.
Read also Best regulated CFDs Brokers
ECN brokers vs market maker brokers
Among online brokers there is a substantial difference between two types of brokers:
ECN Brokers (Electronic Communications Network);
Market maker Brokers
The former are brokers that offer their clients the opportunity to trade with real market prices. These brokers usually offer very low spreads but come with commissions. These brokers are preferred by scalpers or, in any case, those who do intraday trading.
The latter are brokers who "make the market price", that is, they could alter the price of assets. Although the price never deviates much from the real ones, it is slightly different. This solution does not appeal to some traders who do not like re-quotes, while others do like it because of their low cost.
In fact, market maker brokers tend not to ask for commissions, but earn only through the spread. This type of solution is preferred by those who practice multiday trading or, otherwise, do not practice scalping trading.
What is the best online broker?
For us the best online broker is eToro, which we recommend you test especially because of Social Trading.
On the eToro platform you can invest in many markets, the offer is in fact very wide, making eToro one of the best Forex brokers in Europe.
About the commissions, we specify that eToro does not apply commissions on the opening or closing of traders' positions, but obviously there is a spread.
The strength of eToro is certainly the Social trading, as we had already anticipated.
It is about turning trading into a social experience. Users can in fact exchange comments, strategies, suggestions and charts with each other, so as to make the financial trading activity common.
In this way, newbies can interact with the most experienced and learn new techniques and strategies.
Another way to help beginner traders is copy trading, which is the ability to copy entire operations of other more experienced users, called Popular Investors, by freely choosing the amount.
Do you want to try eToro? Today you can do it for free! Enter via the link below and in a few minutes you will have your free demo account!
Other brokers: Plus500
Plus500, instead, is another interesting option. The broker offers full trading with CFDs on all financial assets.
So you will not own the traded assets, but you can invest in their price change up and down.