In this guide you will find a complete insight into what CFDs are and what CFD trading is.
We will start from the definition and then also analyze the different opinions, the advantages and disadvantages that they offer. Finally we will show you some examples on how to trade with online CFDs. But let's proceed in order.
What are the CFDs?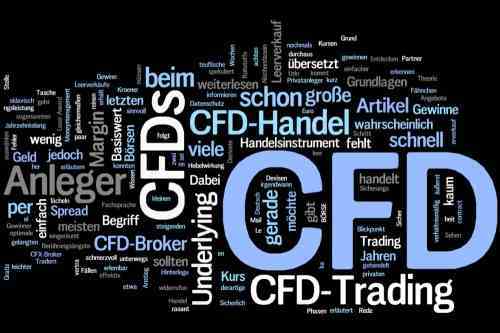 What are CFDs? The term CFD in finance is the abbreviation for Contracts For Difference, and refers to the contract that is concluded between brokers and traders.
CFDs are a derivative financial product (like the binary options) in which the use of leverage is present.
They are derivative because their value is anchored to that of another asset called "underlying". All brokers that provide CFDs allow the opening of both upward and downward positions and allow the purchase of mini-contracts.
This is possible because they are traded on unregulated markets (OTC) and as such are free of regulatory restrictions.
Notice: ESMA has significantly reduced the leverage for retail traders. From August 1, 2018 the maximum leverage values will be as follows: 1:30 for the main currency pairs, i.e. those that include the US dollar, such as EUR / USD or GBP / USD. 1:20 for secondary currency pairs, i.e. those that do not include the dollar, such as EUR / CHF; for gold and the most important equity indices in the world. 1:10 for all other commodities and secondary equity indices. 1:5 for equities. 1:2 for cryptocurrencies, such as Bitcoin. Professional traders will instead continue to use any level of leverage offered by the chosen broker. ESMA has also banned trading with binary options for retail traders, which are only available to professional clients.
CFDs, unlike futures, do not expire and there is no physical delivery of the asset. Furthermore, by deciding to keep a position open for more than one day, interest is incurred, which will be charged for both bullish and bearish positions. Some brokers, on the other hand, credit interest for bearish positions. This interest is in fact established by brokers and is set by them.
CFDs, also known as Contracts for Difference, represent a flexible way of trading on the price movements of some markets such as:
stocks

;
indices;

commodities

;
currency pairs;

ETF

;

bitcoin

and virtual currencies.
CFDs are very different from other financial instruments and, especially in recent years, they have become increasingly popular among investors.
The reasons are related to the advantages of CFD trading, which has distinctly different characteristics from classic stock trading or Forex trading
In the next paragraph we will see what are the main features and functionalities of CFD contracts, and then we will analyze them in detail.
CFD online trading: advantages
As we said, CFDs are a very different financial instrument than others. Let's find out what are the characteristics of CFDs, to better understand how CFDs work.
Derivative financial instrument
CFD contracts are derivative instruments. This means that when we trade CFDs, we will never really own the assets (such as stocks, currency pairs, etc …) that we are buying or selling. In fact, CFDs are contracts that are concluded between us, the traders, and the broker; unlike classic stock trading or Forex trading, where there are always two traders in the trade, one that buys and one that sells
Lower commissions
Since no real exchange of assets takes place with CFD contracts, the costs of the transactions are lower. For example, in the stock market you have to pay commissions both when you want to open a position and when you want to close it. Which is not the case in CFD trading.
Instead, there are commissions if you want to keep your positions open overnight, although CFD trading is usually a very quick trading and many traders operate during the day (day trading or intraday trading).
Financial leverage
CFD contracts are also characterized by the presence of financial leverage.
Leverage allows you to amplify both gains and losses, since it "multiplies" the capital available to the trader. For example, if you invest € 100 with a leverage of 1:100, you can actually move € 10,000 on the markets.
Leverage is offered by the CFD broker, and each broker has different types of leverage.
User friendly trading platforms
CFD trading is now being offered by hundreds and hundreds of brokers.
Most likely it is one of the most used derivative financial instruments in the world.
For this reason, CFD brokers have decided to create easy-to-use trading platforms, and also within the reach of less experienced traders. In addition, many brokers also allow you to use a free demo account, with which you can trade CFDs with virtual money, thus being able to practice without ever putting your capital at risk.
Minimum capital to start
Unlike other forms of trading, trading with CFDs also requires limited capital to start investing. In fact, most CFD brokers often require even small amounts, such as a minimum deposit of € 200-300 with which to open a trading account.
Several assets
CFD trading allows you to invest in thousands of different assets, as it is possible to use stocks, stocks indices, currency pairs, commodities, ETFs, virtual currencies, and so on. In other words, you will be spoiled for choice when you have to choose what to invest in.
CFD Social trading: the innovation of CFD trading
Before discussing in depth how CFD trading works, we want to focus on a new feature of CFD trading: Social trading.
Social trading allows traders to copy the operations of other traders, all fully automatically.
You got it right: you can choose which traders to follow, set how much capital to invest on each trader, and the Social trading platform offered by the broker will automatically copy (proportionally) all the operations carried out by the traders you are following.
But Social trading is not limited to this: thanks to Social trading it is possible to communicate with other traders, sharing opinions, ideas and analyzes regarding the markets and their performance.
You can ask questions and clarify doubts, thus helping even less experienced traders understand how CFD trading works.
In addition, beginner traders can automatically copy the operations of professional traders, thus taking home good earnings without having to lift a finger.
If, on the other hand, you are a trader with some experience, you can earn extra commissions every month depending on the number of traders who are following you and copying your operations.
In short, social trading is a winning solution for both beginner and professional traders. If you want to know more about it, we refer you to our article on how social trading works.
What CFDs are: how to choose a successful strategy
Like any form of trading, CFD trading also requires the use of a suitable trading strategy.
Trading CFDs without a good strategy means putting your capital at risk: a strategy works as a real guide when it comes to investing.
In fact, a strategy is useful for:
knowing when and how to invest in the markets;
choosing the amount to be invested for each individual transaction;
knowing how to set Stop Loss and Take Profit levels;
increasing your earnings and reducing your losses;
better managing your time in online trading;
controlling your emotions.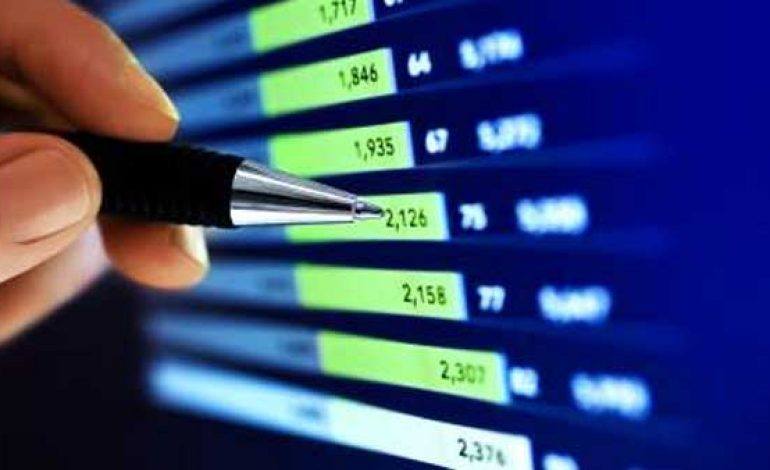 It may seem strange that from using a CFD trading strategy you can have so many benefits, yet the reality is just that.
A trading strategy is mainly based on technical analysis tools, which analyze the performance of the markets and allow us to gather useful information, which we will use to decide whether to invest upwards or downwards, as well as to identify the entry nd exit points from our positions (long positions to invest upwards, short positions to invest downwards).
Not only that, a strategy also provides us with a way to precisely set Stop Loss and Take Profit levels.
These allow us to automatically close the positions we open, both in the event of excessive loss and in the event of achieving our profit objective. In this way we are able to improve our level of operation, allowing us to reduce losses and increase profits.
But a CFD trading strategy also allows us to know how to better manage our time: thanks to a strategy, we know what are the best times to invest during the day.
For this reason we will not have to stay in front of a computer all the time, but only in those hours where the markets are in the best conditions to apply our trading strategy.
And we should not forget the control over our emotions.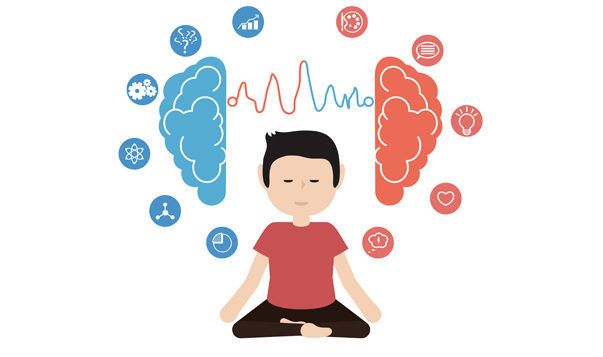 Precisely becasue the emotions are one of the worst enemies of the trader.
You start to win a little too much and you will feel safer than usual, thus going to risk more money on your operations, in addition to increasing your operations.
Instead, if you lose too many transactions in a row, your security completely disappears, making you more likely to reduce your operations and rather than investing, you will prefer to wait, leaving good investment opportunities to escape.
Without having to talk about greed, which often pushes traders to want to earn impossible amounts in too short a time.
A CFD trading strategy does this, and should be chosen with caution.
In addition, the strategy you have chosen should adapt to your trading style: do you prefer long-term or short-term investments? How long do you have to trade online per week? And how much capital do you have to start?
These are the main questions you need to answer before starting to search for a valid CFD trading strategy, always remembering to test all your strategies with a demo account (which uses virtual money) before investing with real money.
eToro broker provides a free demo account for all traders, with a very easy to use trading platform, which also implements the Social Trading functionality.
Risks of CFD trading
Trading on CFDs inevitably pushes you to risk a large part of your capital and that is why it is good to keep in mind the main risks incurred by using these instruments.

Investment risk
History teaches that the perfect prediction does not exist and, considering that CFDs are leveraged instruments, even a small change in the price of the underlying asset can have a big impact on our finances.
Counterparty risk
When you trade CFDs, the only thing you buy is the contract with your broker, who then becomes your counterpart in the financial transaction. There is therefore a risk of conflict of interest.
Customer's money risk
The law does not require brokers to hold clien's money in separate accounts, which means that if one client doesn't respect his payments, all the rest could be lost.
Liquidity risk
If the underlying on which we intend to invest does not have adequate trading volumes, the broker may not process our position.
CFD trading: example
In order to understand it better, let's give an example:
Let's suppose a trader invests in trading knowing that an oil company can predict an increase in profits for the next period; hence an increase in the price. Right now the trader can opt to buy 100 units for $ 1000.
Consequently:
a price increase from $ 10 to $ 12 would result in a profit of $ 2, which multiplied by the position of 100 units, would lead to a total profit of $ 200;
a price reduction of $ 1, would only lead to a loss of $ 100.
From here we can obtain 2 different investment methods:
if the trader thinks that the price of a particular product can rise in value, then he can act, always on the basis of a correct forecast, by selling the product at a later time. In this way he will get a profit.
On the other hand, if the forecast is wrong and the value drops, he will get a loss.
If, instead, he thinks that the price of a particular product may drop in value, then he will act with a bearish forecast, therefore he will open a downward position and, if this should happen, he can buy the product at a lower price than the market price and obtain in this way a profit. Otherwise, he will get a loss.
Cryptocurrencies trading with CFDs
CFD trading on cryptocurrencies allows you to invest in a completely new market compared to those that are known today.
Disclaimer about cryptocurrencies: availability subject to regulations
Today you can choose to trade with cryptocurrencies and trade especially on Bitcoin and Ethereum with different brokers that offer this service.
You just have to analyze the characteristics of the brokers in detail in order to evaluate the platform that best suits your needs.
Why trading cryptocurrencies with CFDs?
There are several advantages for which we advise you to trade with CFDs! For example, you can choose to go long or short, given that with CFDs you do not own the asset directly (in this case the crypto currency).
So you can decide to go short in case you think the price will go down, or conversely long if you think the price will go up.
If you choose the brokers that we recommend, then you are sure that you will trade with a regulated broker that allows you to operate on cryptocurrencies in a 100% secure way.
Before starting to trade with cryptocurrencies and CFDs, we would like to clarify that online trading per se is dangerous and as such it could result in the loss of the entire capital.
But thanks to the limited risk features offered by the different brokers, you can always know your maximum potential loss!
You can trade with CFDs and cryptocurrencies, also taking advantage of the leveraged trading service. This however is subject to terms and conditions established by the broker.
So choose to speculate on bitcoin and other cryptocurrencies without investing huge capitals.
What are cryptourrencies?
We can define them as digital (and not virtual) currencies that operate independently from banks and governments.
They can be exchanged just as if they were physical.
Choose one of our brokers! They offer you the opportunity to trade CFDs on the most important cryptocurrencies such as bitcoin and ethereum.
How does cryptocurrencies trading with leverage work?
We know that in a normal market, trading on cryptocurrencies takes place through an exchange. For this you will need to purchase a virtual wallet to have them.
On the contrary, however, with CFDs, you just need to have a trading account, as mentioned, with one of our brokers and see the prices of bitcoin and ethereum against the main currencies, such as the dollar.
The difference?
It's in the opening of the position!
In fact, when we open a position with CFDs we don't really own the currency.
In this case, you are offered the opportunity to operate on the price variations.
To start trading with crypto currencies and CFDs you just need to open a demo account with a CFD trading platform.
What are the advantages of buying Ethereum through CFDs?
Liquidity
As it is not a commonly used currency, it is not always easy to sell it.
The processing of some Ether transactions takes time.
With a CFD you can open and close positions almost instantly, since you do not own the real currency.
Various trading options
As with any other asset, even when buying Ethereum, for example with eToro, you can open a "short" sale position, which will generate a profit if the price of Ether drops.
You can also set Stop Loss and Take Profit orders, which will close the position once a certain profit or loss point is reached.
Security
Although the Ethereum platform is encrypted, it is still exposed to hackers.
If, on the other hand, you are using a safe broker such as those proposed by us, like eToro, you can operate completely risk-free: in fact, in this case, the money is safe, considered that it is a regulated and safe trading platform.
How to trade cryptocurrencies with a CFD demo account
Consider that cryptocurrency trading with CFDs takes place through the trading platforms.
Choosing the easiest and most operational trading platform is all to your advantage.
Moreover, if you choose a trading platform that offers you the possibility to trade with an unlimited demo account, much better.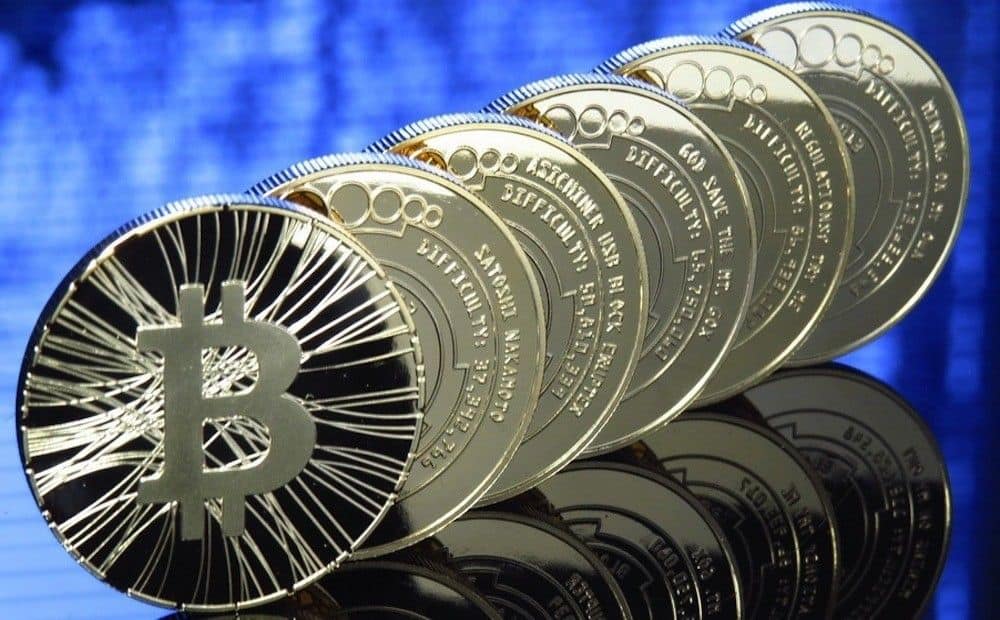 But how to trade with cryptocurrencies? Below we offer a simple example of trading on cryptocurrencies with CFDs.
The first step to take once you have chosen your platform is to open an online trading account. In this case, you can create a trading account and access the demo account directly. With a simple click you can then switch to the real account and vice versa.
How? Simply with one of our brokers.
At this point, log in to your platform. Once inside, choose which cryptocurrency to invest with.
Be careful to evaluate it very carefully. In this case, cuation is never too much.
As we have seen in our other insights, cryptocurrencies are very unstable and very volatile!
So what?
Better to start by choosing one, and choose it well!
That's why we advise you not to run and not be rushed. Our advice? Don't invest with more than 2 cryptocurrencies at a time.
Now, once you have carefully thought about the cryptocurrencies to be negotiated, you just need to access the platform and find the "cryptocurrencies" category present within the categories of available instruments.
Each platform differs from the others, but cryptocurrencies like BitCoin and Ethereum are usually available in all of them.
Now, select the cryptocurrency by clicking on it. At this point, a list of available cryptocurrencies will appear on the right side, with:
purchase and sale prices;
real-time price;
icons to view details; etc.
The "i" icon (information) is very important.
Here you can view the details of the CFD that has the relative cryptocurrency as its underlying.
Now, all you have to do is open your position, that is a bullish (long) or bearish (short) position.
Warning:
Before even opening a position, you need to study a market forecast regarding the possible movements of the cryptocurrency value.
Finally, to physically open a position, all you have to do is click on the "buy" or "sell" button right next to the cryptocurrency you want to trade.
If you want an advice, always use the security tools that trading platforms offer you.
What is the quantity of cryptocurrencies to negotiate? You choose it!
You will always have the possibility to view the amount of the initial margin, or the portion for which you actually expose yourself.
In fact, CFDs are leveraged, and therefore you are going to use a much smaller sum than that of a traditional investment.
In this case you can take advantage of the following trading guarantees:
Stop Loss
By checking this box you will have the possibility to set the maximum loss limit that you are willing to suffer during your trading operations.
Once this goal is reached, the position will be closed automatically
Take Profit
Again you can tick this box to set a limit on the desired profit level.
Upon reaching this limit the position will be closed automatically.
Guaranteed Stop
Please note that this tool is not available for all assets. It represents a type of order that allows you to automatically close a position in case of sudden and even drastic changes in the prices of the traded asset.
Operational stop
You can access it by going to "advanced settings"
This tool allows you to automatically change the stop loss bar in case the market moves in your favor.
At this point, once you have finished with all the settings above, you can open a position also considering the spread.
The percentage of spread can be viewed from the official website of the platform.
Finally, the last step is to monitor the operation.
In this case, you don't necessarily have to always be in front of your computer, but you can set the "alerts", i.e. notifications that can be received via SMS or e-mail that warn you when the price of an asset reaches a level you set.
Finally close your position and, in this case, the operations will no longer have any effect on the available capital and the margins are also returned net of profits and losses.
As mentioned above, you should not confuse sales with closing a purchase position.
All operations are concluded with "close position" in correspondence with the information on the same.
How does online trading with CFDs work?
As we can deduce, from what has been said so far, trading with CFDs allows you to profit both by trading upwards and downwards.
To trade CFDs, all you have to do is open a long position or a short position, based on the fact that the price of an asset is destined to rise or fall. Then, based on market performance, profits or losses and their size are determined.
When trading online with CFDs, the trader must keep in mind 2 different types of prices:
the bid price;
the ask price.
The difference between these 2 prices is called spread, which we will analyze in the next paragraph.
Each trader is free to choose how many shares or contracts to trade. The only caveat is that the minimum volume allowed for each market must be respected. These are not all the same, but vary according to the type of market.
CFD expiration
All trades made with CFDs do not have the same expiration, but change according to the type of market in which you operate. To close a position, you just have to trade the same value in the opposite direction. Furthermore, it is not essential to wait for the expiry date to settle the contract, but it is possible to do it at any time.
We remind that financial leverages higher than 1:30 are only referred to
professional traders
and not to
retail
traders, who will have to follow ESMA rules.
CFD trading on Forex
The most commonly used assets for CFD trading are Forex currency pairs. Each CFD broker offers this asset to its clients for CFD trading. On average, brokers offer around 50 different currency pairs, starting with a minimum of around 30 currency pairs. Primary pairs are always included, i.e. the most important ones such as EUR / USD for example; then the offer is enriched with the secondary couples.
The leverage that is usually offered for CFD Forex trading is around 1:100 – 1:200 for professional traders, although some brokers also offer higher financial leverages (but nobody forbids to use lower ones of course). Usually, it is the currency pairs that have the lowest spreads of all, precisely because they are the asset most chosen by customers.
CFD trading on stocks and stock indices
The second type of asset most used by traders in CFD trading are certainly stocks, followed closely by stock indices. The stocks represent a publicly traded company. While stock indices represent a basket of stocks, usually grouped according to a criterion (such as market capitalization or the sector in which they operate).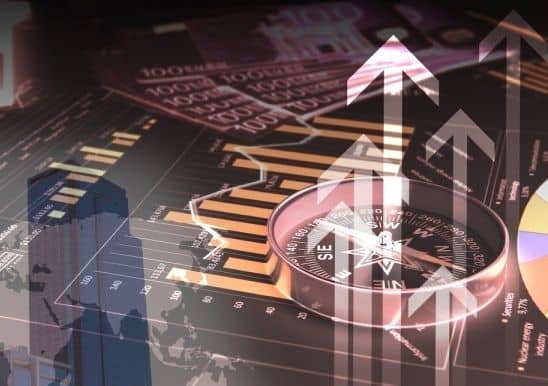 CFD brokers offer CFD trading on all major world stocks, many of which are obviously American. But there are also European titles. As for the stock indices, on the other hand, the American indices and those of the main European economies (England, France, Germany, Italy) are usually always present, together with that of the Tokyo stock exchange.
CFDs have the big advantage of lowering the costs of commissions and thus trading on assets, including foreign ones, is much more advantageous compared to classic stock trading. There is obviously leverage, and you must always pay attention to the spread (which varies from title to title). If you want to invest in foreign stocks or indices, make sure you know the reference markets.
CFD trading on commodities
CFD brokers also offer commodity trading. It will therefore be possible to speculate on the trend of the value of materials such as oil, gold, silver, copper. But also on food raw materials, such as coffee, soy, sugar, cotton. Obviously the number of commodities available for CFD trading is usually significantly lower than the number of shares or currency pairs.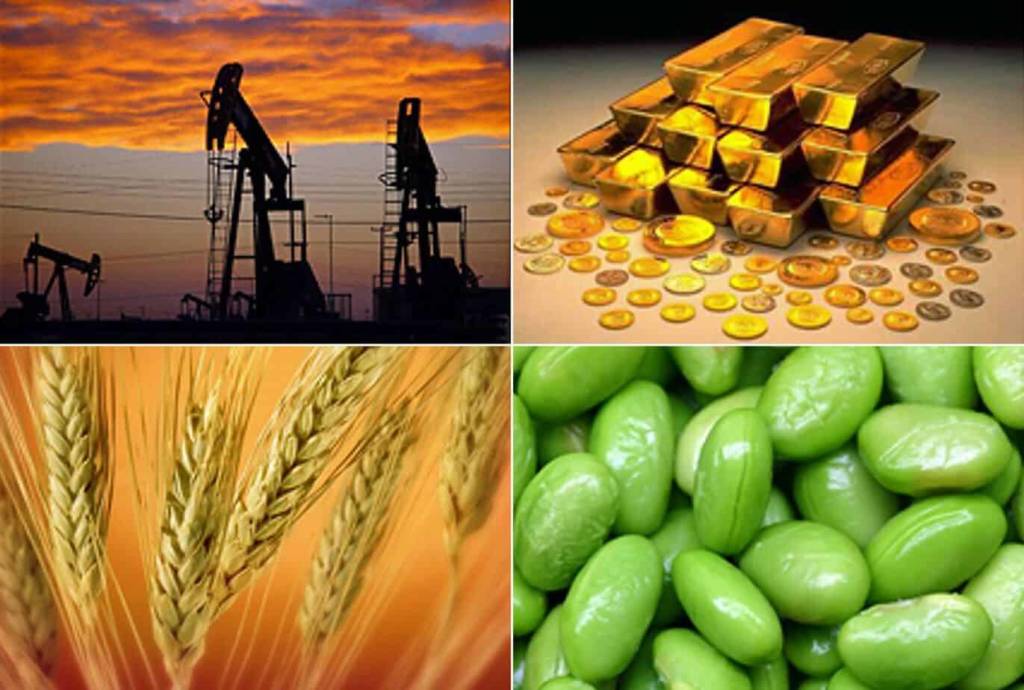 Despite this, very high financial leverages are also offered on raw materials. The raw materials market is certainly very interesting, but attention must always be paid: it is often a very volatile market, and also subject to weather conditions.
In fact, a period of drought in one of the major exporting countries of a raw material, for example, is enough to make the market much more volatile than usual. If you want to trade on commodities, we recommend you to study the market where you want to operate.
CFD trading on ETFs
The best CFD brokers also offer CFD trading on ETFs. The ETF acronym stands for Exhcange-Traded Fund: the ETF represents the performance of an entire industrial segment, if not even a market or national stock exchange. ETFs do nothing more than replicate the performance of an index (i.e. a benchmark).
ETFs are traded on the normal stock market, so they can be bought and sold by traders during the opening hours of the stock exchange. And in CFD trading they can be used as an underlying asset. Depending on the broker chosen, you can find more or less ETFs with which to trade CFDs (it may also happen that a broker does not offer them at all).
What does margin trading with CFDs mean?
CFDs are a leveraged trading tool. This means that it is possible to trade with a reduced capital compared to what is necessary to purchase a certain quantity of product. In this way, the trader will be able to deposit only the percentage required compared to the total value necessary to open the position.
However, it should be borne in mind that, when operating with CFDs, there are margin rates which vary according to the instrument used. So, by using CFDs with leverage, you can also lose and earn more than what is needed to open the position. So you have to be very careful.
For this reason, we believe it is very important to evaluate these systems to understand what is the total exposure tnhat the trader is facing and also to learn how to use all the various tools to manage risk. In this case, very important tools are:
stop loss;
take profit;
entry stop orders;
trailing stop loss.
How to calculate the spread with CFDs?
Usually, and in most cases, CFD prices are quoted in pairs:
the purchase price and the sale price.
The spread, therefore, represents nothing more than the difference between these 2 prices. In the event that the trader thinks that the price may drop, he will use the sale price. Otherwise, if he thinks the price may go up, then he will use the purchase price.
Example of CFD trading and calculation of the spread
If the trader plans to sell the UK 100 index price, we may have UK 100 6300/6301;
if the trader wants to buy at 6,301 we must expect UK100 to go up in price;
if the trader wants to sell at 6,300 we must expect the UK100 to drop in value instead.
With the example just described, we can assume that the spread, or the difference between the purchase price and the sale price, is 1 point.
Commissions
To trade on CFDs you have to pay commissions to your broker. These are applied to every position you open on the trading platform. There are several types of commissions. Bid-ask spread: it is the difference between the purchase price and the sale price. Management costs: these are costs that are used to maintain your account.
Markup and markdown: they indicate the difference between the market price of a security and the price at which the broker sells it to the customer. Fixed commissions: these are predetermined and fixed costs that must be paid each time the user opens and closes a position.
To open a CFD position, you only need to hold a small percentage of the total position value on your account. This percentage is called margin. There are two types of margin. The initial margin corresponds to the amount of money the broker will take from your account when you open a position. The maintenance margin is instead the sum that the broker asks to guarantee for the maintenance of the position.
CFDs track the performance of an underlying asset. The underlying which can be replicated by CFDs are varied and include practically all existing financial instruments. There are CFDs on stocks, indices, commodities, options, ETFs, currencies.
CFD brokers are essentially divided into two categories: market makers and those with direct market access. Market makers list CFDs at their own price, which can also differ widely from the underlying to which it refers.
Direct market access brokers, on the other hand, quote CFDs at a price practically identical to that of the underlying, since once the CFD is bought, the broker will cover itself by buying the underlying.
CFD trading details
Unit Quantity: represents the basic quantity of the financial instrument that the trader can negotiate, that is the minimum negotiable quota and the quantity of which each unit is composed.
Purchase and sales prize: represents a percentage that is added to or subtracted from the account if the trader continues to trade or keep his position open during the night.
Award accrual: represents the day and time when the trader's prizes are released for purchases and sales.
Initial Margin: represents the share actually subtracted from the trader's account to open a position.
Maintenance Margin: nothing else but a share to guarantee the opening of the position imposed by the broker in the use of leverage.
Daily Expiration: represents the trading deadlines made with CFDs. In this case, when the option expires, the difference between profit and loss is added to or subtracted from the available account.
Expiry Date: represents the precise expiry date of the CFDs.
Dealing Hours: represents the time when the markets are open, consequently it is possible to trade only in certain hours of the day. So, in case we leave an operation open, but the market on which we trade is closed, then we can only leave the position open.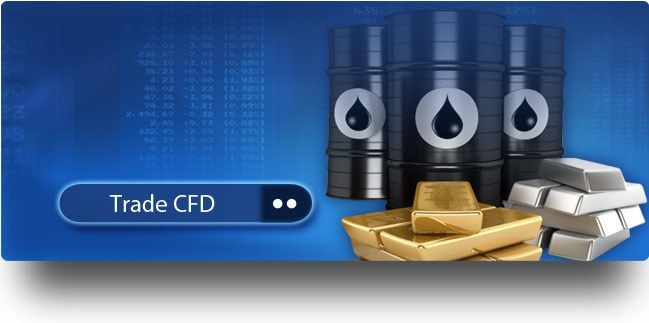 Difference between CFDs and stocks
In order to trade CFDs on stocks, or on other assets, it is essential to make very important clarifications that go beyond purely economic ones.
Let's say you buy a CFD on a stock. In this case, the trader has no voting rights within the company, as is the case for stocks.
Another feature in favor of CFDs is that, thanks to these, the trader can obtain profits from dividends, as well as from trading on the basis of increases in the same security. So, if you buy the title for € 1 and sell it for € 1.3, you will have earned € 0.3 from each title purchased. Even the purchase or sale operations take place in a very short time compared to the classic one.
Finally, another important difference is represented by the commission costs. In this case, you don't have to spend a huge amount to buy CFDs from online brokers, as the commission costs are extremely low.
IQ Option: CFD trading on Bitcoin
Choose to invest and trade on Bitcoin or other cryptocurrencies directly from the IQ Option trading platform!
IQ Option offers you a free € 10,000 demo account and a real account with a minimum deposit of just € 10 and minimum trades of € 1.
The broker offers many simple investment opportunities thanks to an easy to use and, at the same time, professional platform. All you have to do is open your demo trading account! You have to choose with which account to invest, test the platform and then start operating with it.
Finally, if you choose this broker to invest in online trading, you must know that it offers you the opportunity to invest by taking advantage of the free IQ Option training service, consisting of free video lessons that allow you to learn not only to use the platform, but also the different trading tools offered.
Furthermore, by choosing IQ Option you also havethe possibility of investing in a diversified market and therefore operating on:
commoditiens

;

Forex market

;

ETF

;
cryptocurrencies, etc.
IQ Option: characteristics / advantages
CySEC regulated and authorized platform;

free demo account

;
minimum trades starting from € 1;
multi-graphic layout;
technical analysis;
historic quotations;
mobile platform;
excellent trading tools;
warnings on vlatility;
markets updates;
stock screener;
calendars;
newsletter.
Specifically, you can choose to invest seriously and professionally with this broker, on the following cryptocurrencies:
Bitcoin

;
Ethereum;
Bitcoin Cash;
Ripple;
Litecoin;
IOTA;
Dash;
Ethereum Classic;
Monero;
OmiseGo;
Zcash;
Santiment;
NEO;
Stellar;
QTum;
EOS.
Is CFD trading only for professionals? Final thoughts
You don't need to be a financial tycoon to trade, but you need to know the industry. In this case, the more you know the sector, the better you work. This also applies to trading with CFDs, although one must remember to practice a lot. Diving immediately into the world of online trading is very risky: you need the right knowledge and also months and months of practice (possibly with a demo account, which allows you to trade using virtual money).
In this sense, knowing the market, having some trading experience is nothing more than a point in favor of the trader who can obtain satisfactory investments.
Finally, be careful, because as with any other online trading operation, CFDs also require some knowledge of the market. Remember that to earn with CFDs, we recommend to use only regulated and authorized online brokers.
What are CFDs?
CFDs are a derivative financial instrument that replicates the price trend of a financial asset. By investing in CFDs you do not directly buy and sell the financial asset, but you speculate only on the price changes.
What does CFD stand for?
In finance, the term CFD is the abbreviation for Contracts For Difference and refers to the contract that is concluded between brokers and traders.