If you are looking for information on how to become a trader, consider that trading for a living is the dream of many people who want to work as traders. Living on online trading has two advantages.
make very high profits;
earning from home by managing your time in the best way.
With a minimum capital to invest on the stock exchange, you can live off a trading income. But how? Let's find out together in detail in this study.
Is it possible today to live on trading?
Those who decide to do it will be able to do it simply by managing their own life as they prefer and in the ways they feel best suited to their style.
There are also traders who dedicate themselves heart and soul to this sector, that is, they do online trading by profession until they get to earn a lot even while comfortably sitting at home in front of the computer. On the other hand, there are many subjects who prefer to devote their time to family or leisure, traders too, but not full-time, even working only 4-5 hours a day.
Obviously the former earn much more than the latter. However, this is not always true! In fact, the secret to being a great trader lies in this, and today, in this guide we want to explain how to try to become a successful trader and live on trading!
Is it possible to live on trading?
Living on trading is a choice that depends solely on you. You can become rich as well as poor in a single day.
Today there are many traders who have managed to reach wealth by trading online, or thanks to Forex trading on the financial markets. In most cases they are simple people, just like you, who have decided to take a new path, without demanding either seas or mountains, but above all not being expert trading.
The fact is that thanks to the Forex brokers available today, as well as the most modern tools made available to the trader, it does not take great skills to earn comfortably from home.
Can you live on Forex trading?

Whether we are talking about Forex trading, but also CFD trading, the answer is always the same: living on trading is possible but difficult. It is good to eliminate any illusions that we may have about it. Living on trading is not easy and it certainly takes a long time.
Unfortunately, still today, there are many aspiring traders who decide to start with online trading thinking they can earn big money in a few months, if not weeks. There is nothing more wrong, since to be successful in online trading you need a lot of time spent studying and doing a lot of practice.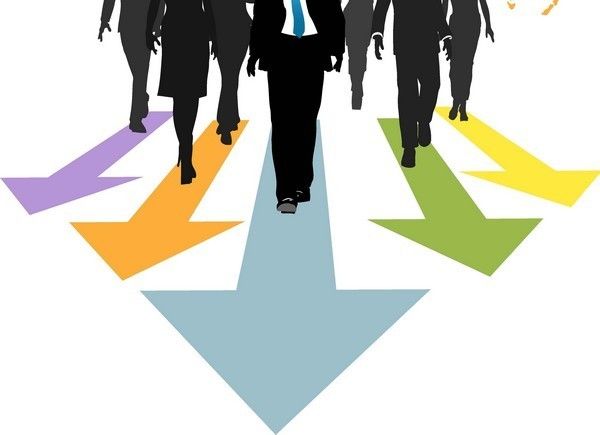 Think about it for a moment: if it was really so easy to make money with online trading, why don't everyone dedicate themselves to it? And why aren't those who have been doing it for many years filthy rich anyway? The answer is simple and obvious: because trading is a financial activity, risky like any other activity, and like any activity you have to spend a lot of time before seeing the success.
Forex trading is based on buying and selling currency pairs, such as EUR / USD. CFD assets are usually divided into the following macro categories:
Stocks
Stock indices
Currency pairs
ETF
Cryptocurrencies
Depending on the type of trading you will do, you can invest in more or less assets. Not only that, the figures to start investing in online trading vary a lot depending on the type of trading and also on the broker you choose to trade online.
If you don't know what a broker is: a broker is a financial intermediary who manages our orders and places them on the financial market. In other words, a broker provides us with a trading platform, software necessary to be able to analyze the markets and carry out their investment operations.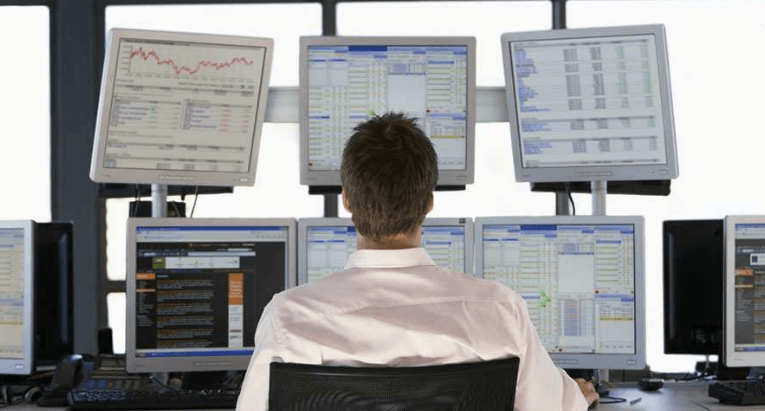 To have access to this trading platform and start investing, you must first register with a broker and make a deposit of money to have the necessary capital to operate. On our website you can find some of the best regulated brokers for Forex trading and CFD trading.
We remind you that the brokers that you will find on our financial portal are always:
regulated brokers: therefore they have the regular licenses to legally offer financial services;
brokers that offer free demo account: that is, you can take advantage of a free demo account to test the trading platform but also practice using virtual money
How much you earn by trading: myths to dispel to live on trading
It is time to look reality in the face and understand how it is possible to live on trading. Unfortunately, there are many traders who approach online trading with wrong expectations: expectations that then condemn them to lose their money.
For this reason, in this paragraph we intend to dispel all the myths related to living trading.
For example "With online trading you can do a lot of money in a short time"
This is the first myth to dispel. Let's clarify it from the beginning: you can earn with trading, but not in a short time. If you want to start investing in online trading aiming to get rich maybe in a couple of months, perhaps it is better that you change your goals.
Do you want a practical example? A realistic goal would be to aim to earn 5% of your capital per month. And not unrealistic amount like 50% a month!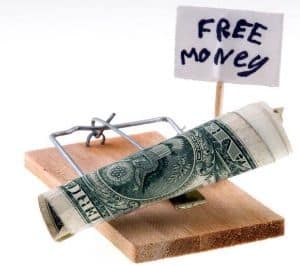 "A few weeks of practice are enough before you can start investing"
Another myth to dispel is that connected to the time necessary to learn the basics of online trading. Thanks to many dishonest brokers, there are traders who think it is not necessary to spend too much time studying the basics of trading and practicing with a demo account.
False. The less time you spend on studying, the worse your performance will be when you will operate (and therefore the greater the losses you will suffer). Because, after all, online trading works like all other normal activities: the more you study and organize yourself, the better your chances of being successful.
"You really need a few money to start doing online trading"
Yes, it is another myth to dispel. We know that there are many brokers who sponsor themselves by focusing strongly on the fact that maybe you need small amounts to start, such as € 100 or € 200. But often starting with such small figures is not the best move.
The best thing to do is to try to accumulate a figure close to double of the minimum required capital, to allow yourself to have a good amount of money with which to start managing your operations. Of course, the rule always applies: never invest more than you can afford to lose.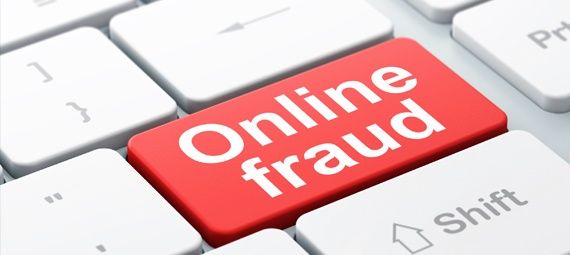 "The trick to living on trading and making money with trading is to find a strategy and follow it"
This is partially true. Having a trading strategy is essential to earn in the long term. But that's not enough: you need an excellent money management plan, that is, you need to know how to manage your capital. And you need to know how to manage yourself, or manage emotions in online trading.
Furthermore, as the markets are constantly changing, the strategies you will use must also be ready for changes. Having a backup strategy is a must. Of course, before using any strategy, you must always test it thoroughly through a demo account.
"Doing online trading requires less than one hour a day"
Probably one of the most damaging myths for the "portfolios" of new traders. Not only does it take time to learn how online trading works and the logic of the markets: you must also dedicate the right time to planning operations and always stay informed on the financial markets.
Anyone who tells you that "it only takes 15 minutes a day in front of the computer" to make money with online trading is simply deceiving you. It is true that there are strategies that perhaps require less time to apply than others, but a couple of hours a day will always be required.
Aspiring Traders: what to do to live on trading?
How many of you have arrived on this page, perhaps hoping to find the magic formula that will explain how to live on trading without major problems and in total peace of mind? But above all how many of you are wondering what you need to do to live on trading without problems?
First, you need to open a trading account on a quality broker. Only in this way is it possible to hope to start earning something.
Once you have chosen the broker with whom you want to trade, we recommend that you try to familiarize yourself and test the best forex strategies based on the market you want to invest with, with the demo account. In this way, not only will you not risk anything, but you have the opportunity to familiarize yourself with the platform and practice trading. Once you open a demo trading account, you should start experimenting with online trading.
Everyone can live on trading, even if it is not as easy as many want you to believe; of course you don't even become a trader overnight, but you can start today and start earning within 2 weeks.
There are traders who are real gurus and others who need more time to become one, but nothing is impossible with online trading. A normal person, especially if he starts from a capital of a few hundred euros, needs months to be able to reach a level of earnings high enough to allow him an excellent income.
Living on online trading: professional trading
Those who manage to live trading can consider themselves as a professional trader. It is true that there are few of them, but it is true that it is possible.
These are defined as online trading GURUs, and in most cases they are people who have achieved incredible success, managing to earn a lot of money and who today enjoy an almost unparalleled social prestige.
In fact, becoming a professional trader is the dream of all traders, but it starts slowly; at the beginning you earn a few euros, then you move on to the hundreds of euros up to the possibility of earning thousands of euros per month. But to do this you have to commit and study a lot and only then you can get to live on trading.
The meaning of the phrase "live on trading" or "earning easily" should not be understood as earning without the slightest effort and, above all, should not be taken literally. It must be easily understood how everyone can do it, but only with the commitment, courage and patience, with the strength to follow their own path. These are skills that not everyone possesses, but that can still be acquired and which are indispensable for living on trading and becoming a professional trader.
All those who can be defined as professional traders always have that little bit more that others do not have, such as the capital to invest. In fact, if you are an inexperienced trader, we recommend better opening a new trading account with a basic deposit. Only after you have accumulated a lot of experience we advise you to increase your deposit and thus obtain a greater profit. To do this, you can also avoid withdrawing your earnings. In this way the capital to invest increases and there is no need for further deposits.
So how do we all become professional traders? But above all, what distinguishes those who manage to live on trading from those who accumulate only losses? Unfortunately, the difference cannot be sought in one strategy rather than another, but the truth is that today everyone can become a trader and learn the best useful strategy for his trading. Brokers will do their part with training, with the possibility of learning through free courses, ebooks, videos, etc.
The trading platforms are also simple and quick to use and, with the demo account, the training work for the trader is greatly simplified. The real difference that we can report today between those who live on trading and earn money, and those who would like to live on trading but cannot do so is only a psychological factor. In fact, to earn you must believe in it and you must do it with all your strength.
So if you want to become an expert trader, if you want to live on trading and if you want to become a real professional GURU, then you must devote hours and hours to studying, practicing, and above all you must not stop at the first difficulty you encounter.
Browsing our blog you can find all the information you need, but remember that it takes courage to get rich and change your life.
Trading: the hidden truth
in the first year of trading, almost 90% of traders closed negatively with 80% of the daily transactions carried out which are not successful;
always remember that online trading is a risky business;
there cannot exist in the world a single trading tool for everyone and, above all, that will make you get 100% of profits;
money is needed to make money and live on trading;
don't think about getting rich starting from € 100 basic deposit;
the best successful traders can only rely on big income;
starting trading online is quick and easy, but getting rich is not as simple;
every trading activity requires an action plan and a right strategy.
Without keeping these elements in mind and, above all, if you do not consider the possible total failure, you can never become a successful trader.
Forums about living on trading: can we trust them?
If you want to change your life, or better if you want to try to trade in a serious way to get to live on trading, then you must stay away from the various and unreliable forums on the internet.
In fact most of the forums are infested with fake news, and false reviews, on news from fraudulent brokers, like the chance to become millionaires! Just chatter!
Forums are usually just a place to possibly sell ebooks or guides to become a millionaire, guides that are of no use at the moment when you decide to sign a contract with a broker. In this case, the broker will forward all the guides you need based on your experience and the broker team will follow you step by step and advise you which technique to use or which strategy to use.
If you really want a guide to online trading, a guide that will allow you to really learn how to trade, then we advise you to use either the one made available by your broker or those available in our blog.
Living on trading according to Alexander Elder
Alexander Elder is a trading writer who, thanks to his book, Trading for a living, has explained how it is possible to really trade and be successful. To succeed in online trading and live on trading, according to Alexander Elder it takes 3 elements:
In conclusion, we can tell you that taking the practical example of Alexander Elder, living on trading is possible but only after you have put these simple and useful tips into practice. Forget about getting rich right away and consider that trading is risky.
Our final advice is to never invest more than 5% of your capital on every single operation; in this way you can diversify your portfolio and, with a careful money management, you can invest in other sectors and compensate losses with other gains. Only in this way you will be able to start learning how to trade and only afterwards you will be able to live trading.
At the moment there is a lot of captivating advertising on the internet and, above all, there are many brokers who want you to believe that trading is easy, simple and getting rich is as fast as drinking a glass of water and that all traders are able to generate important profits.
Although there are (they are rare but exist) cases of traders who live on trading, and who have achieved success in a very short time, they are only an exception. Most normal people spend time and money before making money online.