Many people today try to make extra profits from their work by trying their luck on the stock exchange. Premising that it is not an easy activity, but a complex and articulated path, we will try to give you a guide on how to earn on the stock exchange.
This study does not constitute investment advice, but has purely informative purposes and is dedicated to beginners. We will therefore try to use technical language, but as simple as possible.
How to earn on the stock exchange: what is a stock exchange?
Before starting to talk about how to earn on the stock exchange, it is appropriate to explain what a stock exchange is.
It is the place where not only exchanges of bonds and equities occur, but also of financial instruments called futures, covered warrants and options. CFDs instead, which belong to the unregulated market, also called OTC, are not contracted.
In fact, the stock exchange is a regulated and official market, which means that all stock exchange operations are regulated.
Those who want to deepen the subject of this article, or how to earn on the stock exchange, must know that the stock exchange is not a separate place. The stock exchange has a central role in the performance of a country's economy.
The listed companies are nothing more than companies looking for investors to carry on their business and grow. On the other hand, it is a place where investors can buy these shares and make a profit if the stock exchange transaction proves to be positive.
The stock exchange also reflects the performance of the entire nation where it is located. In fact, in the event of a positive exchange, this translates into a possible positive trend in the country's economy; conversely, a negative exchange is not good news.
Having made the necessary premises on what a stock exchange is, let's continue our guide on how to make money on the stock exchange and explain how it works.
How does the stock exchange work?
The functioning of the stock exchange isn't actually that complicated. We will exclude the technical discussion that we are not currently interested in, and we will try to understand how titles are appreciated or depreciated.
Their value depends on the law of supply and demand. That is, the more a share is requested (demand) the more it increases in value; the more a share is put on the market and wants to be sold (offered), the more it falls in value.
Explaining the matter even more in detail: value increases if demand exceeds supply, while it decreases if supply exceeds demand. This is the basic law of the market that everyone who wants to know how to earn on the stock exchange must know.
Since there are many investors, the liquidity of the financial exchanges is very high, therefore it will not be difficult to make a transaction at the market price.
Finally, let's talk about financial intermediaries, who have a passive but fundamental task. They are able to bring together supply and demand and therefore help carry out transactions; they are also called brokers. Operating with a financial intermediary is not mandatory, some investors decide to operate independently: these investors are also called dealers.
Investing on the stock exchange or playing on the stock exchange?
Another important step in our beginner's guide on how to earn on the stock market is the difference between investing on the stock market and playing on the stock market. What is the difference and what is the correct phrase? Let's try to clarify.
The stock market is not a game, so technically saying "playing on the stock market" is not correct, while "investing on the stock exchange" is correct. Buying and selling listed securities is an investment, these are existing listed companies and, as we have already explained, it is not a different place from the economy, the stock exchange is part of the nation's economy.
The stock exchange is in fact also a risk: as it is possible to earn on the stock exchange, it is also possible to lose. Remember that it is your money and you should not invest money that you can't afford to lose. The advice is to invest only money that, in the worst case scenario, will be lost without affecting your life in any way.
Playing on the stock market, however, is a phrase that has entered the lexicon of many and for this reason you will also find it in authoritative financial sites, this is to facilitate your understanding, but it is quite clear that the stock exchange is not a game and that it must not be treated as.
The only game on the stock exchange could be experimenting through a demo account or a stock market simulator. Being fake money and an activity born only to teach novices how to earn on the stock exchange or, more generally, how it works, it can be called a game.
How to earn in the stock market: long term or short term
Before starting to invest, you need to have your own time horizon, this is very important and is a first step in understanding how to make money on the stock market.
Do you feel you are more like long term investors? Or do you feel more like speculators and risk-loving and therefore prefer short-term investments?
Only you know the answers to these questions, considering your experience in the financial markets, your free time, your dedication and your risk appetite.
Long-term investors intend to make profits over a long period of time, so it does not matter if at first the investment made should be negative. The time horizon set, or the long period in this case should not panic you if in the short term the operations do not go in the way you hoped for.
On the contrary, those who invest in the short term have set a short-term time horizon. So all the news about a remote future should not interest him. The short and medium term investor wants to get profits immediately, so they will look for a strategy aimed at acquiring information on the near future of the stock they want to trade on.
How to earn on the stock exchange: know the markets
Another important element of our beginner's guide on how to make money on the stock market is the knowledge of the markets. Don't try to invest in markets you don't know, but stay in your area and where you can get and understand the information released by companies and the media.
For example, if you don't know anything about Brazil, it makes no sense to invest on the Brazilian exchange. Focus only on the economic areas of your competence and use financial instruments whose functioning you have understood.
Another example is related to sectors. If your knowledge of the tech sector is very limited, it may not be a good idea to invest in tech companies. The examples can be many, but the meaning always remains the same.
Attempting to enter new markets without knowing them can be very risky and this can result in a loss.
Diversify, but without opening too many positions
If you are not Warren Buffet, diversification could be a positive solution for you. Diversification of investments is one of the golden rules in finance, which we can be added to our guide on how to earn on the stock exchange. This is to reduce the risk.
In fact, if for example you have invested in 10 different companies, but 2 of these suffer significant losses, you will in any case still have 8 healthy companies that can offset those losses. It is very difficult for all operations to go through successfully, the goal remains to obtain profits in all your operations.
If you want to know more about investment diversification you could read our in-depth analysis here >>> How to diversify your investments
About the second point of our paragraph, which is not to open too many financial positions, it is not to be considered a rule. Given that the choice of how to operate is personal, we believe it is good to diversify, but we must not open too many operations, at which point the risk is to lose control over our investments.
In addition, the more trades you open, the higher the commissions or overnight loans to be paid, should you trade CFDs.
How to make money on the stock market: set stop loss and take profit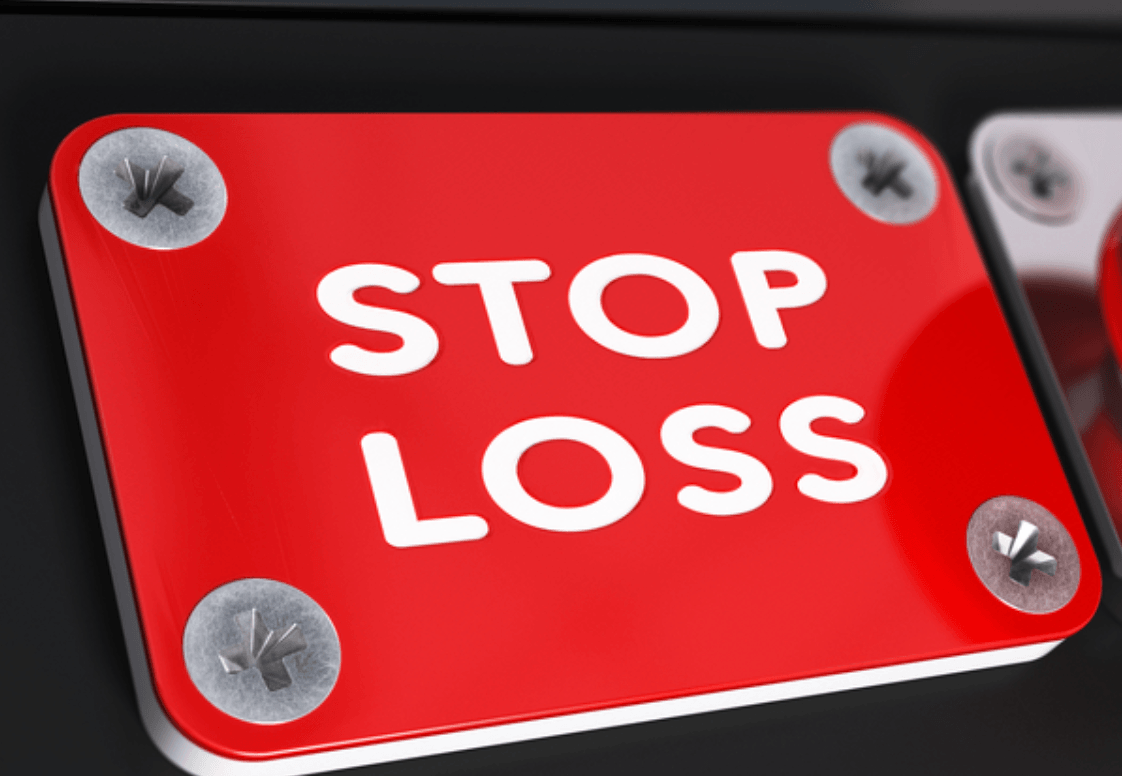 Before we talked about the time horizon, now we explain another type of horizon, in this case however numerical. When opening a trade, especially with CFDs, it is important to select a stop loss and take profit. What is it about?
The stop loss indicates the moment when the loss must be stopped and accepted. The trader does not want to lose more than that amount for that operation . The stop loss can sometimes be vital because it allows you not to lose all the capital invested, but to safeguard it for other operations.
Accepting losses is another very important point in our guide on how to make money on the stock exchange. Not all operations are positive, but make sure that negative operations are not excessively negative.
In the same way it is important to set a take profit, that is: what is the goal you have set? What is the profit you want from your stock market transaction?
As well as losses, gains must also be accepted. It seems an absurd sentence, but it is not. In the moment of gain, greed is around the corner and you will want to earn more and more, not realizing for example that the trend of the chosen title could change at any moment or simply has exhausted its push. At that point it is necessary to close the operation and collect the profit. Basically try to respect your take profit.
If you want to know more about stop loss and take profit, you can read our article here >>> Stop Loss and Take Profit: how they work and how to use them
How to earn on the stock market with eToro
We now come to where to make investments on the stock exchange. If you have been following us for a long time, you will know that on our website we have reviewed online brokers, where it is possible to make investments in different markets, including stocks.
An online broker that deserves your attention is eToro, which we at Meteofinanza.com recommend above all for the function of Social Trading.
On the eToro platform it is possible to trade online on a large number of financial assets and not only on the stock exchange, the offer is in fact very wide making eToro one of the best Forex brokers in Europe.
There are no commissions on eToro for opening or closing traders' positions. This is very important because traders can thus optimize their earnings.
eToro allows both the purchase of shares via CFD and real trading. In fact you can buy shares without leverage and this translates into direct possession of the shares purchased. Otherwise with CFDs you will not own the asset, but you will speculate on the trend of their price. In case you want to "go short" (opening a downward position) there is only the possibility to use CFDs.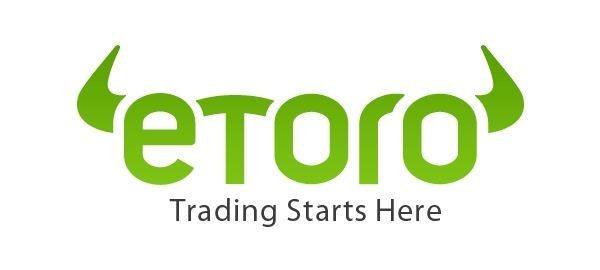 The peculiarity of eToro, as we said at the beginning of the paragraph, is the function of Social trading.
It consists of transforming trading into a social experience. Users can in fact exchange comments, strategies, suggestions and charts with each other, so as to make online trading a common experience.
In this way, beginner traders who want to understand how to make money on the stock exchange can benefit from the experience of more experienced colleagues and take advantage of it for their own operations.
Another way to help beginner traders is copy trading, that is the ability to copy entire trades of other more experienced users, called Popular Investors, freely choosing the amount.
As well as on IQ Option, also on eToro there is a demo platform on which to practice on the financial markets for free and without any risk.
How to earn on the stock market with Plus500
Plus500 is a broker that offers CFD trading on many financial assets, including stocks. Plus500 isn't a broker where beginners can learn how to make money on the stock market. The broker itself points out that it is dedicated to experienced traders. In fact there is no training, but only the opening of a free demo account, thanks to which in any case you can test your skills.
Plus500 does not charge withdrawal and deposit fees, while an overnight loan is expected if the position remains open overnight. This funding is provided for all CFD brokers, not just Plus500.
The minimum deposit is € 100 and it is very low if compared to competitors, as also are the spreads applied, so the trader will be able to optimize his profits.