When doing financial transactions, the first thought is rightly always related to the profits that you could get on the stock exchange. After all, the goal of every trader, saver or classic investor, is to increase their assets. In online trading or commonly on the stock exchange, this occurs thanks to capital gains, i.e. the sale of a product at a price higher than that purchased.
Unfortunately, it is not so simple to calculate the gain of an investment on the stock market, since the capital gain is only the first step and that profit obtained is to be considered only gross. There are in fact taxes to be paid, commissions and various deductions that we will explain in this article.
We remind you that the article is not to be considered an exhortation to invest, but has purely informative and didactic purposes. We therefore invite you to ask us questions if something is not clear to you in the content you will read, using the comments section.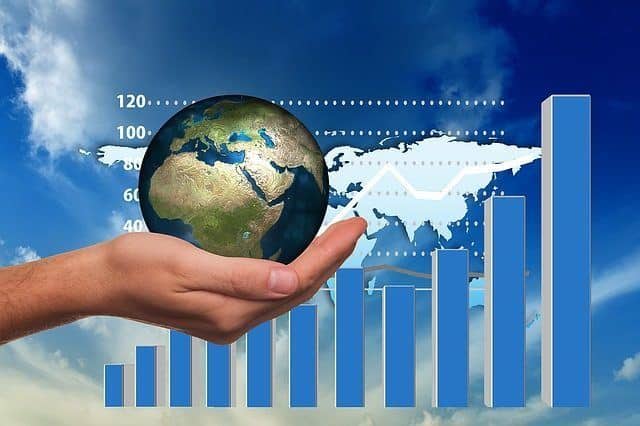 Profit calculator on the stock exchange: 1st step – the capital gain
As we said, the first step to consider when calculating the profits on the stock exchange obtained is the capital gain. Without this we would have a loss, which is the exact opposite.
In short, we have:
capital gain, when the closing price of an operation is higher than the opening price;
capital loss, when the closing price of an operation is lower than the opening price;
So far everything is very clear. We specify that in case of short sale or short position with CFDs, Futures or Options it would be the opposite. So we would have a capital gain when the closing price of a position is lower than the opening price and a capital loss when the closing price of a position is higher than the opening price.
The introduction is now complete. Let's take an example to better explain how profits are calculated on the stock exchange.
Let's assume that you have invested € 10,000 by buying 5,000 shares of a security for € 2 each and that you have sold them for € 2.20 each. We therefore achieved a 10% gross return by collecting € 1,000. Does it end here? Absolutely not, as we said the profit is gross and therefore other operations must be performed.
2nd step – overnight financing fees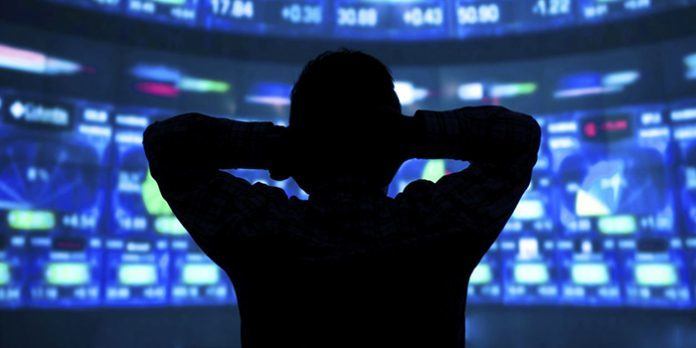 If you are working with your bank you will have the advantage that it will act as a substitute for tax, which however applies commissions on the opening and closing of financial transactions. Each bank autonomously decides which fees to apply, whether fixedly or depending on the amount invested. It is important to read the terms and conditions in detail or alternatively ask the bank for clarification.
So let's assume a 0.2% commission on the opening and closing of our example operation. 0.2% of € 10,000 is € 20, while 0.2% of € 11,000 is € 22. In total we pay € 42 in commissions, which must therefore be removed from the final profit and we reach, which will be € 958 (1,000-42).
We specify that using a CFD broker instead there are usually no commissions (it is not a rule, always check with the broker on which you registered the account), but there is overnight financing. To maintain a financial position with CFDs for more than one day (or better overnight), the broker will ask you for financing.
Going back to our example, to the final profit you should scale the overnight fees, that you pay for each night the financial position has remained open. If the opening and closing operation took place during the day, it is intraday trading. In this case there are no overnight fees to pay.
To simplify, we say we are working with a bank and therefore our calculation is currently stuck at a profit of € 958, but it is not over yet.
Withholding agents and brokers
By working with a bank, this usually acts as a withholding agent. What does it mean? It is the bank that calculates the fees to be paid and you will only have to limit yourself to trading online.
Therefore, at the opening and closing of the transactions, the withholding agent will already apply all the commissions and taxes to be paid and the profit you will see will be net. It is imperative to inquire whether your financial intermediary is acting as a withholding agent or not. Otherwise you will have to calculate everything and pay the taxes yourself.
In fact, operating with CFD brokers like eToro and Plus500 you will have to do everything yourself. However, the broker helps you by sending you adetailed report of your activities, in this way the calculation will be much easier.
Now let's see what are the online brokers that offer a trading without commissions, but which do not act as withholding agents.
Trading without commissions: eToro
A broker that givesthe possibility to trade without commissions, with and without CFDs (in some cases), is eToro, which we recommend to evaluate especially for the function of Social Trading.
On the eToro platform it is possible to trade on many assets, such as Forex, commodities, cryptocurrencies, indices, stocks and ETFs.
One of the advantages of eToro is precisely the absence of commissions on opening or closing positions, contrary to what happens in online trading through banks. The solution of brokers of this type is ideal for those who trade intraday, in fact in that case they will not have to pay commissions and not even overnight financing, or the cost to maintain an open position during the night, as we have already explained.
So how does the broker make money? Legitimate question, since the intermediary also wants to get his profit. eToro broker gets its profit from the difference between the purchase and sale values ​​of each financial asset, called spread in technical language. And also from overnight financing, in case of multiday trading. However, we specify that the broker retains commissions (however low) on the withdrawal of money.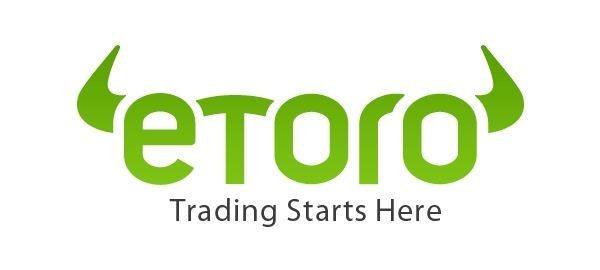 Let's now see the real strength of eToro, which makes it unique and original in its kind. The Social trading function.
It consists of transforming trading into a social experience. Users will communicate with each other and will be able to make comments, write strategies, make suggestions and publish graphs, so as to make their operations common.
In this way, novice traders can benefit from the knowledgeof more experienced colleagues and take advantage of them for their own operations.
Another way to help beginner traders is copy trading, that is the ability to copy entire trades of other more experienced users, called Popular Investors, freely choosing the amount.
On eToro you can open a free demo account, so you can practice on the financial markets for free and without any risk.
Plus500: trading without commissions
Plus500 is a very famous CFD broker, but above all very widespread in Europe. Official sponsor of Atletico Madrid, Plus500 is 100% regulated from the CySEC of Cypru to offer trading services.
One of Plus500's greatest strengths is its low costs. In addition to the absence of commissions, in this case also on deposits and withdrawals, the spread is very low, so the trader can maximize his profits by selling as little as possible to the broker. Overnight financing is also available here, but it is possible to avoid it by closing the operation throughout the day.
The minimum deposit on Plus500 is € 100 and you can open a free demo account, so you can test the broker's platform and train on the financial markets.