Have you ever wondered how you can become a professional trader?
Are you ready to make trading a real profession, elevating it – perhaps – from a simple hobby?
And what is the best course of study that you can start or recover to make professional trading?
Let's try to answer this and many other questions, taking care to clarify everything you should know about becoming a professional trader!
How difficult is it to become a professional trader?
To begin to clarify all the main aspects of your career as a professional trader to live on trading, let's start by remembering that there is no scale of difficulty to measure the level of complexity of "becoming a trader".
In fact, if you think about it, any of us can become a trader: simply open a trading account with one of the brokers operating on international markets and start opening and closing positions.
Of course, to exhaust the theme in these few lines would be deeply wrong.
The aim of becoming a professional trader is not simply to be able to access the financial markets, but rather to "win" in the financial markets, obtaining success and, therefore, gains that can make one's trading sustainable.
In short, try to separate, already from these first initial lines, what you want to become. Simplifying the panorama of traders, we can in fact find:
amateur traders

, who invest occasionally in the financial markets with the aim of obtaining additional earnings at the end of the month, compared to what could be a main job; often their investment is not dictated by a suitable strategy, but by the intuition of some non-integrated operations to be carried out without a precise periodicity; their commitment can be tied to a few minutes a day or a few hours a week;
professional traders, for whom the activity of buying and selling assets on the financial markets represents the core business; professional traders invest on the basis of a profound professional trading strategy, and on a periodically revised investment plan; they also have knowledge and characteristics that … we will see shortly!
Course of study to become an independent professional trader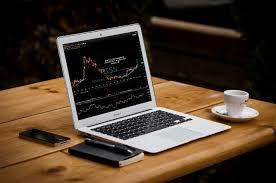 Even if anyone can become a professional trader, and although there are no courses of study necessary to "enable" the profession of trader, it is good to remember how some training strands are certainly more useful than others. But what are they?
As it will be understandable, a good reference point for professional trading could be the possession of a degree in Economics or, in any case, of particularly in-depth knowledge of economics.
It should be taken into due consideration that, in addition to a knowledge of economic theories, microeconomics and macroeconomics, methodological budget analyzes and so on, the tendency to understand the functioning of regulated financial markets will be of a high importance (for which they could therefore be useful some technical exams about banking, law of listed companies, and much more).
Even a degree in Mathematics or in Statistical Sciences could be of great help, given that the technical analysis and, more generally, the "numerical" and financial analysis, will be a useful support for your assessments.
As it can be easily understood, the possession of a degree, or equivalent, will not be enough to transform you into experienced traders: if this were the case, the world would be full of experienced investors!
Assuming therefore that a qualification in economic subjects, or equivalent knowledge, represents a good and indispensable starting point, we would like to remind how the preparation of an excellent trader will have to be integrated by other training material.
Courses to become an independent professional trader
In our opinion, to make professional trading it will become extremely important to try to complete your knowledge through courses on trading techniques, on technical and fundamental analysis methods, on psychology in trading and on everything that can be an ideal piece to enrich your experience and knowledge, to prepare yourself for the actual landing on the financial markets.
Luckily for you, the web is full of good quality resources.
Therefore, although often cycles of live seminars, university courses, in-depth appointments at investment companies and banks, constitute an essential added value, know that you can easily find basic and advanced training material also on the internet, and often totally free of charge.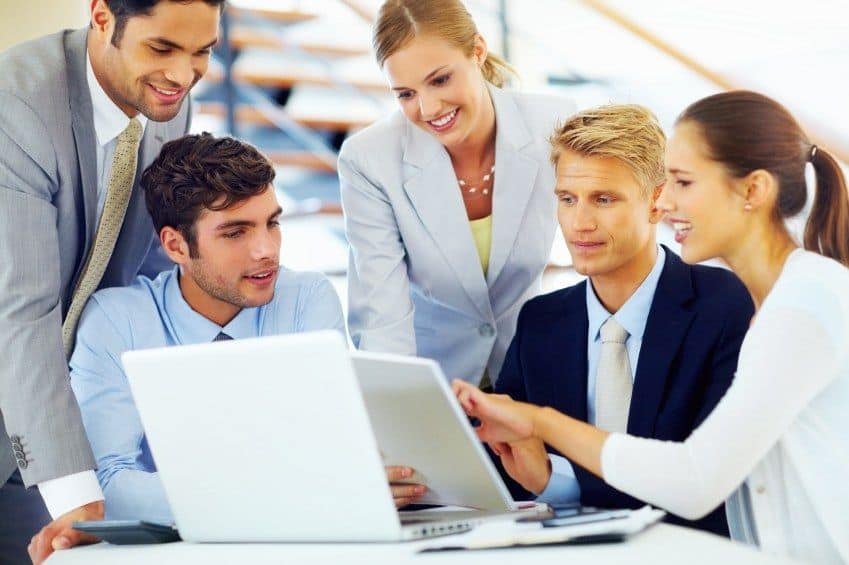 On the web there are in fact hundreds of different authoritative sources to consult, and which will allow you – among ebooks, webinars on trading, video lessons and more – to acquire more and more dedicated knowledge.
Finally, one last piece of advice from a training point of view: never take anything for granted, and do not consider your knowledge "finished".
The exams – as they say – never end, and it is therefore useful to try to arrive prepared for the "moments of truth", equipped with a continuous training.
Day after day, therefore, try to acquire new knowledge and new skills: the best traders are those who never stop learning, even if they already work in professional trading!
Professional trader: consulting for others or … for yourself?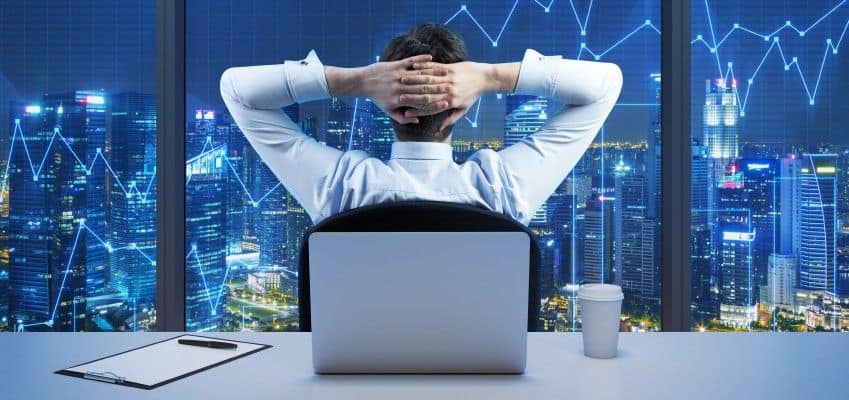 The next step – not mandatory – to become a professional investor is to become a consultant for your customers: a professional trader who is not responsible for investing only in his own assets, but has the task of investing in other people's assets, naturally has a series of additional encumbrances that will only have a significant impact on one's attitude and strategic reflections.
However, the above must provide us with the right starting point to be able to reflect on an additional element that the professional trader, who begins to carry out his work towards other people, must necessarily possess: professionalism.
The trader who exercises his function as a consultant towards others must not only be expert, competent and diligent in his profession: he must also be able to relate to his customers in a transparent, clear, effective and efficient way.
Which, translated into even more pragmatic terms, means that the professional trader will have to be able to correctly interpret the needs of the clients, profile them with precision and objectivity, communicate and explain the investment plans, and so on.
In truth, these are elements that are not always easily achievable. Some people are born with an innate sense of communication, empathy and clarity.
Other people, on the other hand, have to work more on obtaining these requirements which, often, are not so easily acquired in a short time.
It follows that even the most capable professional trader, but scarcely able to communicate with his customers, could soon come to the failure of his business, and to the dissatisfaction of the users who trusted him.
How much does a professional trader earn?
One of the most frequent questions that are asked to professional traders is: how much do you earn? Unfortunately, if the question is quite common, the answer is likely to be: it depends.
Salaries, in professional trading, are in fact extremely different, and mainly depend on the volumes of capital that the trader is able to move for his customers. If, however, the trader operates only on his own assets, the gain deriving from his own business will naturally be weighted on the basis of the results of his investment activities.
Also keep in mind that not all traders operate as freelancers, given that some prefer to become employed by a credit institution or an investment company.
In this case, the professional trader's salary will be determined mainly on a fixed basis and, depending on the position, it could be made up of several thousand Euros per month.
eToro: becoming a Popular Investor
eToro is a very popular broker thanks to Social Trading, which allows the exchange of opinions and strategies among users. Another very important function is copy trading, which allows a trader to copy entire operations of a professional trader registered on eToro. The latter is called Popular Investor.
In addition to earning directly from online trading, the Popular Investor becomes a guide for millions of social traders, effectively becoming fund managers and receiving payments when other traders copy their investments.
When other traders decide to copy them, Popular Investors get fixed profits and up to 2% of their Asset Under Management (AUM), which is nothing more than the total of managed funds. The gain generated by these payments are in addition to the capital gains obtained with their trading activity.
Basically, the more people copy Popular Investors, the more they earn extra money. If you are a professional trader you should consider joining a community that boasts more than 7 million people!
IQ Option: trading with a demo account
IQ Option is the first broker that allows you to become an independent professional trader.
How? Thanks to the many alternatives that it offers you for online trading.
First of all, you need to know that IQ Option is a regulated and authorized online trading broker, that allows you to invest with a free demo account and a real account.
The platform that is offered to you is a regulated and authorized proprietary platform that allows you to invest in many markets and on many assets with CFDs, or on the Forex and ETF market.
By choosing IQ Option you can also choose to become an independent professional trader with a real account, thanks to the minimum deposit of only € 10 and the minimum trades starting from € 1.
This allows you to be able not only to operate with a real account without paying excessive money, but also to invest, for example, in cryptocurrencies, which are the most popular asset of this period, and be able to obtain maximum performance.
Professional trading on Plus500
To do professional trading on Plus500, you should answer yes to at least two of the following three questions.
Have you averaged 10 trading transactions of significant size per quarter in the past year in a relevant market?
Does your portfolio of financial instruments exceed € 500,000?
Have you worked in the financial sector in a relevant role for at least one year?
Compared to other financial intermediaries, Plus500 has a strong point. In fact, it offers almost all of the advantageous conditions that ESMA has reserved for retail traders. Let's see specifically what are these advantages.
| Criteria | Retail account | Professional account |
| --- | --- | --- |
| Customer's money protection | yes | yes |
| Protection against negative balance | yes | yes |
| Best execution of the orders | yes | yes |
| Clear and transaparent information | yes | yes |
| Financial Ombudsman Service | yes | yes |
| ICF Right | yes | no |
How to become a better trader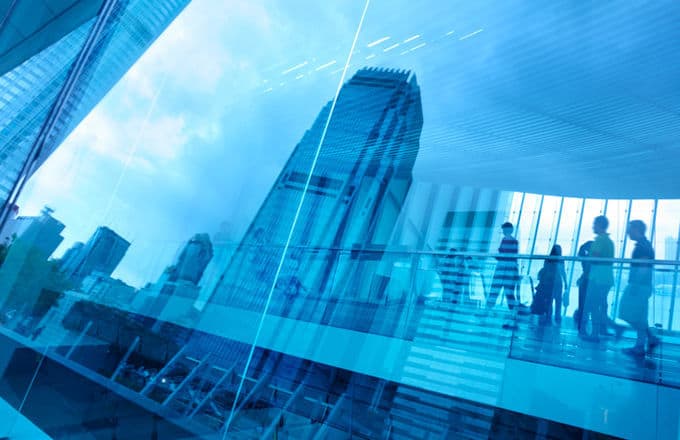 Becoming a better trader? It is possible and perhaps this goal is not even as far as you can think. In this sense, we try to dwell on some basic points that will allow you to understand why most investors fail to achieve their long-term objectives, and why the action plan is such an important tool to be able to reach your targets!
It is essential to have a money management plan, that is, a plan that allows the professional trader to reduce losses and optimize profits, trying to stabilize them for the long term.
Money management is nothing more than capital management, and it is a fundamental step that both a professional trader and a novice must take to make financial trading.
Setting your trading goal
First of all, remember that you must try to understand what the goal of your trading will be. In fact, each of you will have different habits, preferences and purposes, and it will be up to each of you to decide whether you are willing to be a full-time trader, to trade from your own home or only with mobile devices, to have the purpose of supplementing your monthly income from your ordinary work, managing only your own money or that of other people, and so on.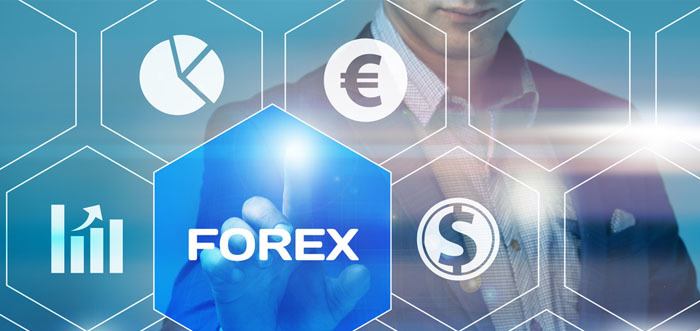 In short, before proceeding further, try to clarify what your purpose is in trading activities. Once this is done, put it black on white, writing it in your action plan or on the wall: in any case, it is essential to make sure that you have clearly defined the final goal of your efforts.
Setting check points
A trader's goal will hardly be represented by a very short-term time horizon (attention, we are not referring to the nature of the individual positions, as to the characteristics of the true final goal: e.g. building additional capital of "n" euros).
Considering therefore that you will have to compare yourself with a target set at "n" months or years from now, it is useful to divide your long-term objective into shorter ones, which could be achieved within a period of one month or more months.
In other words, what we advise you to do is to consider the final goal as a series of minor, related goals that must be accomplished every month. In this way, you will know that if you reach your minimum goals every month, you will also be able to reach the real final goal. In addition, marking your monthly goals as "accomplished" will strengthen your optimism and give you confidence in the sustainability of your primary goals.
Unfortunately, however, many traders pay too much attention to their long-term goal without making the right effort to understand how to achieve this goal in a more realistic way, month after month. All this causes traders to face a great challenge, a sharp increase of anxiety that could favor the loss of patience and the submission to psychological elements, that could induce them to take the wrong decisions on the market.
Over time, all short-term objectives will have to go towards achieving an appropriate synergy with the long-term objective. It is therefore better to work step by step, remembering that with the achievement of any realistic short-term goal, the confidence of the trader will probably be destined to improve, feeling closer and closer to reaching the final goal, whatever it may be.
Trading as a psychological process
Let's make now a small integration to what we had the opportunity to recall above, remembering that there are at least five basic phases through which each trader must go in order to complete his knowledge and obtain a better approach to market psychology. Let's see them one by one, as they are represented and labeled: unconscious incompetence, conscious incompetence, moment of awakening, conscious competence and unconscious competence.
Unconscious incompetence
Unconscious incompetence is the initial phase that every trader is led to go through, since he is not aware of his lack of knowledge in this area. In this phase, beginners will usually be started in trading by taking initial actions that will satisfy their curiosity, such as downloading the platform they intend to use, opening an account with a particular broker and their first position on the market.
All this will also happen at the mercy of emotions: novice traders in this phase are in fact usually quite tempted by the prospect of making a solid profit in a short period of time … wrongly!
Conscious incompetence
In the second phase, beginner traders gradually understand the need to accumulate knowledge before making new mistakes. It is here that they seem to be guided by the thought that the more they "know", the more success they will get on the market. Beginner traders usually attempt to implement any information or advice they have obtained from books, forums, studies and articles. They will be looking for expert assistance, they will try to understand if the trading strategies are right for them and they will open themselves dangerously to every possibility.
The moment of awakening
Once the second phase is over, traders – still beginners – realize that an effective market trade probably has something to do with their psychology, and with the way they approach global markets.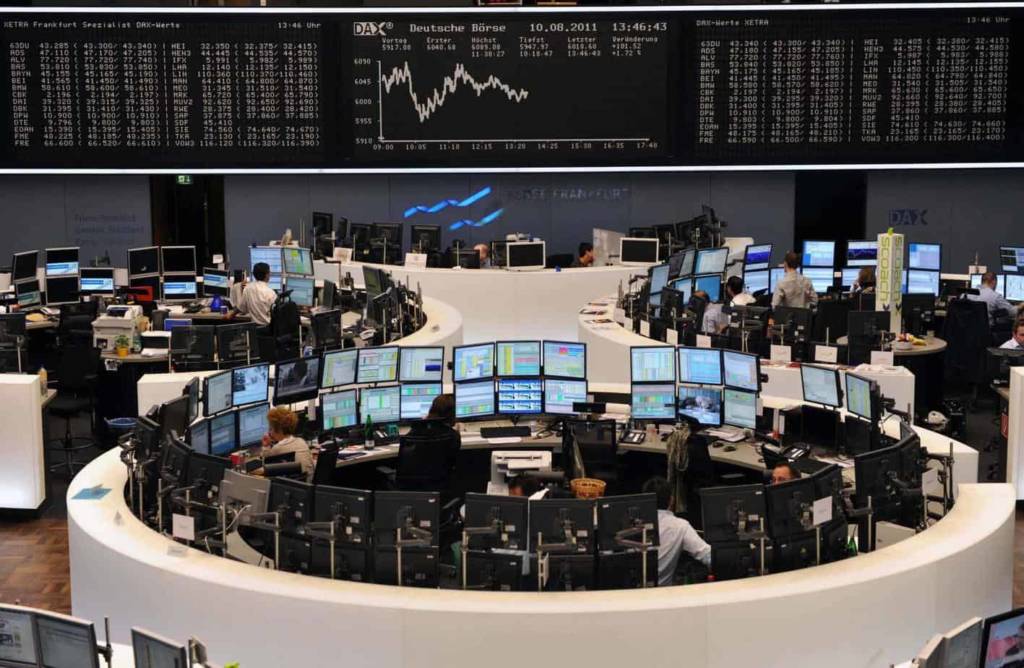 The traders therefore begin to understand, at a basic level, that they will never be able to predict which direction the market will have with certainty, and they come to the awareness that, to expand the value of their account, they must go through a series of positions in profit and loss. Professional traders are very aware of this. They also understand that, in order to achieve their goals, they will have to follow a strict discipline, their own strategy or a consolidated trading system, which can help them reduce losses and allow the development of their skills.
Conscious competence
Having also passed the third phase, the trader progresses to the point where he understands that choosing the winning trades is a particularly long work. However, thanks to the knowledge that has been gained in the previous phases, he is able to have an approach to the market that will reveal him opportunities to enter the markets to be exploited.
In this phase, the trader acknowledges that he is subject to emotions, and makes greater efforts to respect the established strategy. It is always at this stage that the trader understands that losses are only part of the whole process of producing an overall profit.
Unconscious competence
Thus, we arrive at the last phase, that of unconscious competence, which is normally achieved after the investor has opened and closed a considerable number of positions, but above all has acquired valuable skills through continuous practice. The trader is now able to make investment decisions almost automatically, with less effort than in the previous phases.
Professional trader after ESMA rules
In 2018 ESMA introduced new rules regarding CFD trading for retail traders. In fact, for the latter, binary trading, i.e. trading with binary options, was prohibited. In addition, heavy leverage limits were imposed.
For retail traders the new leverage limits are as follows:
30: 1 for major currency pairs, i.e. those that include the US dollar, such as EUR / USD or GBP / USD.
20: 1 for for secondary currency pairs, ie those that do not include the dollar, such as EUR / CHF; for gold and the most important equity indices in the world.
10: 1 for all other commodities and secondary equity indices.
5: 1 for equities.
2: 1 for cryptocurrencies, such as Bitcoin.
So becoming a professional trader is absolutely a priority for those who want to maintain a high level of leverage and for those who want to do binary trading.
The independent professional trader will in fact continue to operate as he has always done without suffering the new limitations, which are relegated only to retail customers.
To become a professional trader you must request it to your online broker, who will grant you this title if you have some requirements that each broker decides independently.
How to become a professional trader?
After the introduction of the ESMA rules, it has become much more important for professional traders to obtain this status, precisely to avoid having those limits. How exactly can you become an independent professional trader? Usually 2 of the following 3 conditions must be met:
At least one year's experience in the financial sector, i.e. having a profession that allows in-depth knowledge of CFDs and Forex.
Having opened large positions no less than 10-30 times in each quarter in the past year.
Having more than 500,000 euros in your portfolio between investments and liquidity.
Remember that, by becoming professional traders, you won't certainly have the limits of retail traders, but you won't have their protections neither. It will not be obvious, for example, to have a negative balance protection (some brokers offer it in any case).
How to become a professional trader?
Usually 2 of the following 3 conditions must be met:
1) At least one year's experience in the financial sector, i.e. having a profession that allows in-depth knowledge of CFDs and Forex.
2) Having opened large positions no less than 10-30 times in each quarter in the past year.
3) Having more than 500,000 euros in your portfolio between investments and liquidity.