Understanding how the stock market works is certainly the first step to take if you intend to approach the world of online trading, or more simply understand what the stock market is.
After all, now the financial and stock market world has become part of our daily information, as well as the collective imagination (thanks to the many movies on the subject, but also the notoriety that online trading is acquiring more and more).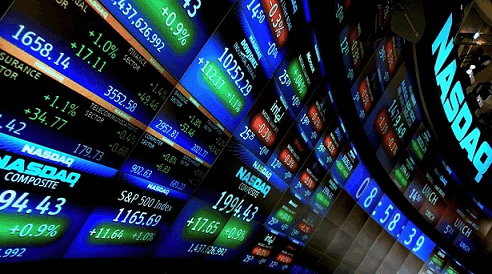 If you want to understand how the stock market works and how to invest on the stock market, or you are simply fascinated by the world of the stock exchange and finance in general, let's understand all this starting from what the stock market is.
What is the Stock Exchange?
To understand how the Stock Exchange works, it is necessary first of all to know what the Stock Exchange is. It is the place where the exchanges of shares between buyers and sellers take place: this is perhaps the most basic definition that we could give. Each state has its own national stock exchange.
A world-famous stock exchange that you have surely heard of is the one on Wall Street, which is based in New York, USA. In Europe, other important stock exchanges are that of London (English stock exchange) and that of Frankfurt (German stock exchange). But what is a stock exchange? Simple: a stock exchange is a physical place where stock exchanges (i.e. shares) take place, i.e. the stock market sale.
Therefore the stock exchange has a physical place where buyers and sellers can meet. But with the advent of the internet, the stock market has moved online and therefore it has been possible to start trading online.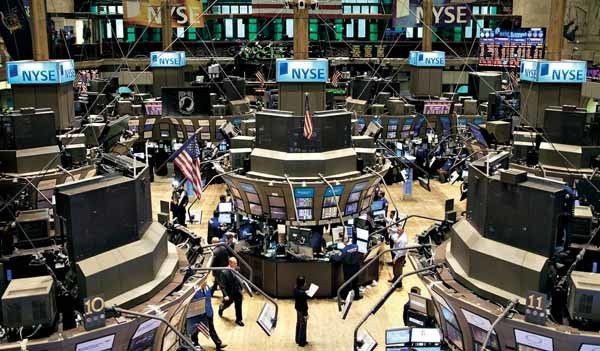 Therefore, nowadays, exchanges of shares can take place both "offline", therefore on the stock exchange itself, and "online", through companies specializing in online trading (brokers) or through the banks themselves. By now, each bank offers its customers the opportunity to open an account for online trading: most likely, your bank also offers such accounts.
Today, if you want to understand how the stock exchange works or how the stock market works, it is important to know that the place is no longer just physical, but as we have said it also exists online.
This underlines the importance that the stock exchange and online trading have acquired over the years. Each stock exchange has a list of stocks that traders (as people who invest in the stock exchange are called) can buy and sell in the stock market.
By stock we mean companies that have decided to go public: companies operating in different sectors can be listed on the stock exchange. The banks themselves are also listed on the stock exchange. Each stock has its own value, which depends on different factors (as we will see in the following paragraphs).
Now that we know what the stock market is, we can move on to the next paragraph, which is fundamental to understand how the stock market works. Let's go on to explain how it is possible to buy and sell stocks in the stock market.
How the Stock Exchange works: buying and selling
Knowing how much a company's stock (also called simply "share") is really worth is fundamental for understanding when to buy and when to sell. In fact, to earn on the stock exchange you have to buy and sell stocks.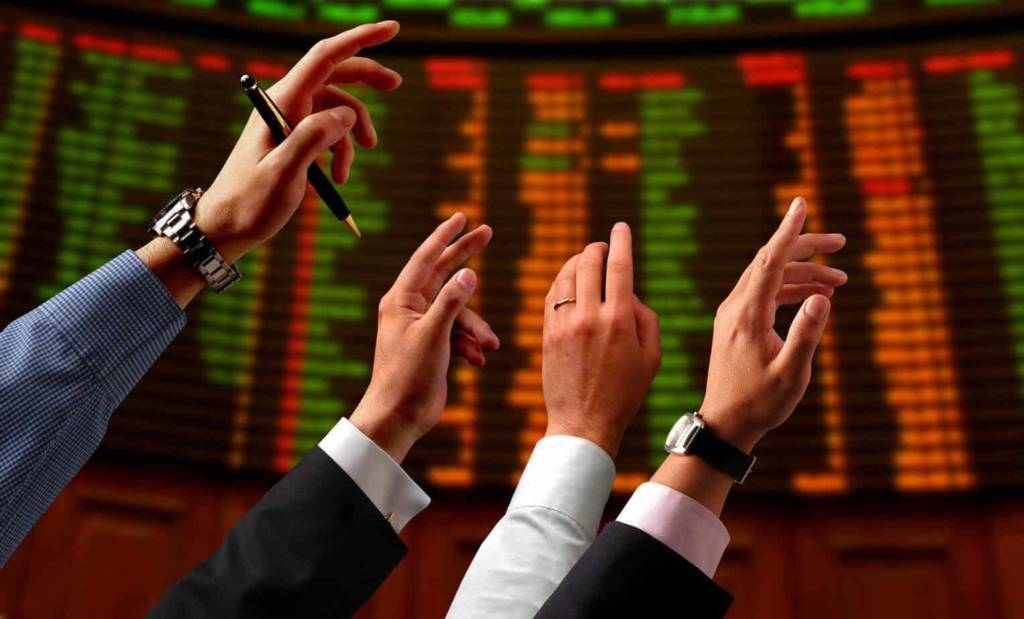 That's exactly what traders do: they buy and sell stocks, always aiming to earn a profit. The gain is generated by the difference in price from the time when they buy and from the time when they sell (or vice versa).
So you can invest in the stock market in two ways:
Long positions (also called bullish positions): in this case, traders buy a stock and then sell it at a higher price. If maybe I buy 1000 shares of Apple, and each share is worth (for example) € 4.50, and then resell them after a month when they are worth € 5.60 per share, then my profit will be equal to the difference in value multiplied by the number of shares. Therefore we will have: € 1.10 (difference in value) x 1000 (number of shares bought) = € 1100 (profit).
Short positions (also called bearish positions): in this case, traders sell a stock (lent by the broker or bank) and then buy it back at a lower price (and return it to the broker or bank from which they received it on loan).
Most likely you understand how the stock market works with regards to the long positions: the trader decides on which stock to invest, chooses the quantity to buy, and then waits, until the value goes up and then sells it (generating a profit).
However, we think that perhaps you still have some confusion regarding short positions, one of the pillars of how the stock market works.
In short positions, you only earn when the value of a stock falls. As we have explained above, the trader borrows a X number of shares from the broker; basically, it is the broker or bank where the trader has opened his trading account, which is responsible for buying on the market the quantity of shares required by the trader. This quantity is then passed to the trader, who must immediately sell it (the process takes place automatically).
Obviously the profit generated by the sale remains blocked in the trader's account: that money is in fact used to buy back the same amount of shares loaned by the broker (or bank). When the trader goes to buy back the same amount of shares (which he must return to the broker or bank), if the value has dropped, then he will get a profit; if instead the value has increased, the trader will suffer a loss.
Below you can see a concrete example of short selling:
How the stock market works on eToro

eToro broker is one of the best out there thanks to its features, which have convinced more than 10 million traders worldwide. The technological evolution of eToro is evident and is one of the best fintech realities in the field of financial investments.
On eToro it is possible to buy shares from multiple stock markets. How does the stock exchange work on eToro?
Buying or selling stocks is very simple. Through the markets section you can access the shares available on eToro. From here you can search for the stocks you want, which can be viewed by industry or geographic location.
Alternatively, you can search for the share you are looking for directly in the search panel above, as well as any other financial asset present on eToro.
Like any respectful broker, eToro provides the opportunity to open a free demo account. In this way you can get to know the broker without risk and absolutely free of charge.
How the stock market works on IQ Option
We understood what the stock market is and how it works, but if one wants to start investing in the stock market, what are the steps that must be taken? And what tools are needed to invest in the stock market?
Let's start by specifying that investing on the stock exchange, or trading online, is a time-consuming activity. Both to learn the basics and to be carried out day after day.
It is a fundamental point to underline because there is often the distorted message according to which investing in the stock market is a simple, rapid and highly profitable activity. When in reality, like any other business, online trading also has its time.
If you intend to invest on the stock exchange, these are the "tools" you will need to equip yourself with:
Computer and internet connection
Trading account with a broker (such as IQ Option broker)
Demo account to practice
Time and patience
As we explained in the previous paragraphs, it is now possible to trade online even from home: you just need a computer and an internet connection, and obviously to register with a broker by opening an online trading account.
But what is a broker? Let's explain it through an example, or using the famous IQ Option broker. A broker is nothing more than an intermediary between you and the financial markets. The broker puts at your disposal a trading platform and manages your orders.
A broker like IQ Option therefore offers you a trading platform, where you can register and open a trading account. Only the best regulated brokers like IQ Option offer you the opportunity to:
Register and open a trading account
Register and open a totally free demo account
The use of a demo account for online trading is fundamental: it will allow you to experience the trading platform firsthand, as well as practice using a virtual balance (therefore without ever putting your capital at risk).
In fact, IQ Option also offers a free demo account: simply register on its trading platform with a couple of clicks, and then you will have direct access to the platform itself.
You have probably already heard of the IQ Option if you have previously been interested in online trading. IQ Option is a broker that has had a rapid rise, thanks above all to the following advantages:
Advanced trading platform for everyone (even for less experienced traders)
Free demo account accessible to everyone to try the platform and practice
Regulated company, transparent and very active towards its customers
The regulated broker IQ Option has continued to grow year after year. Remember that it is a must to always and only choose regulated brokers when you want to trade online, just like IQ Option.
A regulated broker has a regular license issued by an entity that controls financial markets. To operate legally in the European Union, a broker must have this license from the supervisory body in the country where it has its registered office (for example in Cyprus, where IQ Option is based, it is CySEC).
Choosing brokers like IQ Option means that you will work with a regulated financial intermediary, thus avoiding potential scams. A broker who every year has to pass strict controls on its services and its transparency.
IQ Option allows you to operate on several assets, such as:
Stocks

Stock indices
Forex currency pairs
Commodities
Cryptocurrencies (Availability subject to regulations).
To invest in these assets, IQ Option provides binary options and also CFDs. In fact, even if it was born as a binary options broker, IQ Option is shifting its attention to CFD trading, a type of trading different from the classic stock market (but which still allows you to invest in stocks and indices).
IQ Option is one of the best brokers for traders with little experience: the possibility of having a free demo account, added to the easy to use trading platform and the minimum deposit to be made in the real account of only € 10, make IQ Option really one of the best choices to safely approach online trading.
Trading courses for beginners
If you don't consider sufficient an ebook on trading, you could consider taking part in online trading courses or webinars. Many brokers reviewed by us offer the possibility of taking free trading courses, where you can learn to understand how the stock market and financial markets in general work.
These courses could to help you, especially if you are a beginner. Here you will learn how to develop an effective short and long term investment strategy. Among the best brokers we find eToro, Plus500 and IQ Option.
Stocks or stock indices: the differences
Stocks or stock indices: which to invest in? But above all: what is an equity index? These are probably some of the questions you might have if you've ever heard of the stock exchange and the stock market.
If it is easy to understand that a stock relates to a single company, and that its performance represents the current value of that company, the concept of the stock index, and how it is possible to invest in stock indices, may at first sight be more complex.
So let's take a concrete example. One of the most important American stock indices is certainly the NASDAQ: this stock index represents the performance of the most important technological companies with greater liquidity. Therefore the value of the NASDAQ depends on the performance of the stocks of which it is composed.
In other words, a stock index is a basket of stocks. Worldwide, however, among the most famous stock indices we find the Standard & Poor 500, the NASDAQ-100, the DAX.
Each stock index represents the performance of several stocks, usually grouped either by the market segment to which they belong (hi-tech, industrial, services, energy, etc …), or by the liquidity of the securities themselves and by capitalization of the respective companies.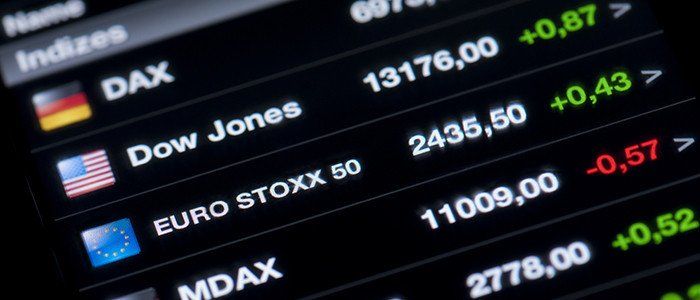 For example, the Standard & Poor 500 represents the trend of the 500 largest capitalization US companies. Instead, NASDAQ-100 represents the 100 most important non-financial firms that are listed on the American stock exchange market (most companies operating in the IT and technology field are included in this index).
And how do you invest in stock indices? Can they be bought and sold like stocks? To answer this question, you can refer to the ETFs, which are one of the main financial instruments with which you can invest in stock indices.
Stock Exchange, online trading and scams: how the scams work in online trading
If you want to understand how the stock exchange works and how to trade online, nowadays it is also good to know the various scams that you can find in the world of online trading. Yes, because unfortunately, like any business, there are scammers here too.
Especially because there is a lot of money in online trading. We would like to underline again the words "a lot of money". A scammer, if he is really smart and is able to fool people, can really get rich easily and in a short time.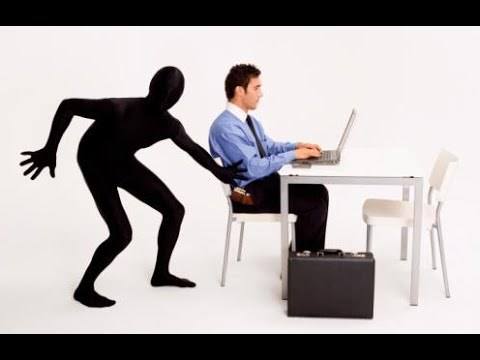 But then: what are the scams in online trading and the most frequent ones in which you can incur? Let's start by specifying that the vast majority of victims of these scams are the most inexperienced traders. Or those who want to approach online trading.
The reason is simple: inexperienced people who do not know online trading are easy targets, because they do not know the mechanisms and logic of online trading well, so it is easy to manipulate them and make them believe that the most absurd falsehoods are reality.
1. Unregulated brokers
Although there are fewer and fewer unregulated brokers in circulation now, there are still a few that manage to move forward. Before, it was much easier for scammers to open companies, pretend to be "honest" brokers, and then defraud their customers.
Over the years, however, regulations have increased and controls have become increasingly strict. That's why many fraudulent brokers have disappeared, and it is increasingly difficult for scammers to open a company and work as a broker.
If you want to avoid falling into such a scam, simply choose only brokers with regular licenses (the so-called "regulated brokers"). But be careful, not all licenses have the same "weight".
Avoid brokers who have licenses in countries outside the European Union, such as the island of Vanuatu, the Cook Islands or the Marshall Islands (known tax heavens where checks are zero). Choose always and only brokers with licenses provided by countries within the European Union, which must comply with European financial laws and regulations.
2. False promises: quick and effortless earnings
Another real scourge that haunts the world of online trading is precisely this: false promises, which cause false expectations in new traders who are approaching online trading.
Anyone who tells you that:
Trading online or investing in the stock market is easy
You will earn important amounts in a short time
You will have to do very little effort and you can start investing immediately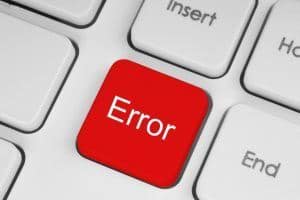 He is lying to you. And also shamelessly. Because online trading is far from it. However, these falsehoods are convenient for scammers, who use them to deceive the most naive people or those who have never heard of online trading.
These people, attracted by the expectations of easy earnings in a short time, then fall into artfully created scams: from registering with an unregulated broker, to purchasing some phantom software that without effort and low price will be able to make them become very rich.
The basic rule therefore always remains the same: stay away from anyone who promises you easy earnings without effort and in a short time.