Are you looking at online trading and want to find out which are the best brokers? Then don't miss the eToro vs Plus500 comparison we made for you today.
eToro and Plus500 are both great brokers, but they have different features and offer different benefits. It is possible that one trader prefers one of the two, while another trader prefers the other.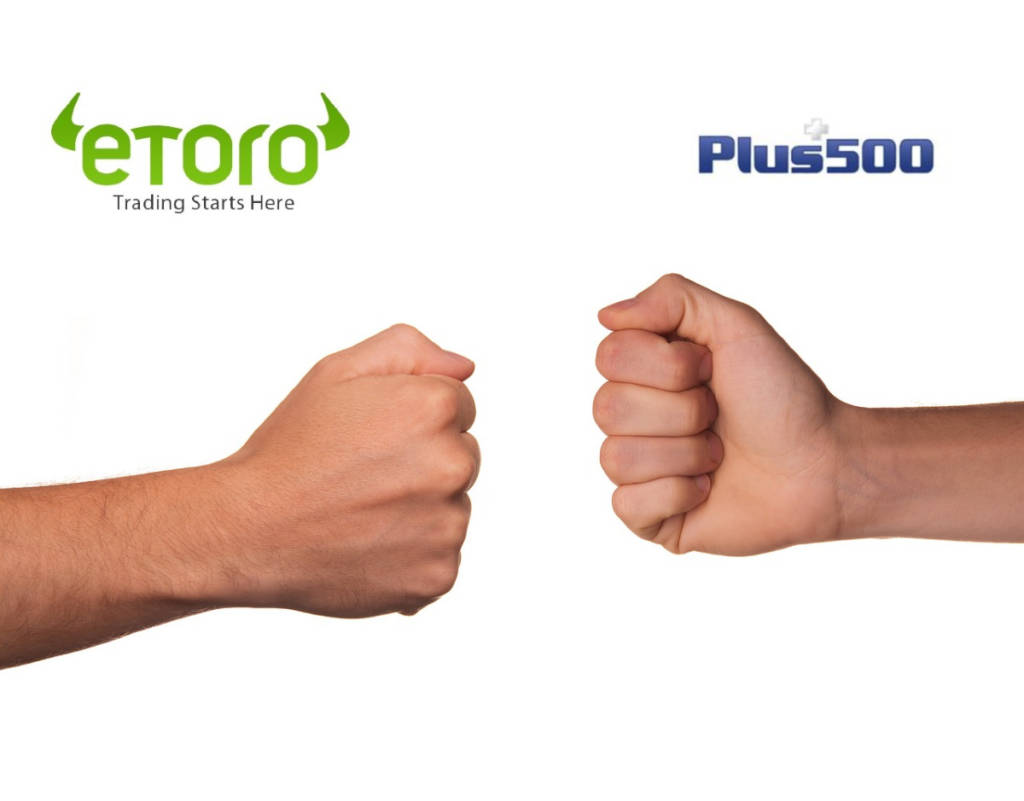 What is the best broker for novice traders? We will discuss this and other questions in our guide, if you have any doubts you can use the comments box at the bottom of the article, we will answer you as exhaustively and quickly as possible!
eToro vs Plus500: comparison table
| | | |
| --- | --- | --- |
| | | |
| EU Regulation | CySEC | CySEC |
| Financial instruments | CFD and Real Trading | CFD |
| Demo account | Yes | Yes |
| Minimum initial deposit | $ 200 | € 100 |
| Type of broker | DMA/Market Maker | Market Maker |
| Social Trading | Yes | No |
| Listed on the stock exchange | No | Yes |
| Withdrawal fees | $ 5 | Free |
| Account opening | Online | Online |
The comparison table of eToro vs Plus500 shows us the main differences between the two financial intermediaries. We can immediately notice that there are many common aspects, but going into the details we find some very evident differences, which we will address better in this guide.
What is the best between eToro and Plus500 for a beginner trader?
Both brokers present a platform with good ease of use, which is understandable also for novice traders, even those who have never invested in online trading platforms.
Having said that, however, a distinction must be made.
Plus500 does not offer training courses and allows you to invest only with CFDs, which are complex and understandable financial derivative instruments only for those with experience in the financial markets. In fact, with CFDs, you use leverage, which allows you to expand your earnings, but also your losses and can be dangerous because it can lead to the zeroing of the invested capital.
eToro also offers CFD trading, but not only that. In fact, it is possible to buy stocks and cryptocurrencies without leverage. Beginner traders could start investing with this solution, which is surely less dangerous. In addition, eToro offers training courses and an online trading blog.
Based on these considerations, we think eToro is a better broker for novice traders.
What is the safest broker between eToro and Plus500?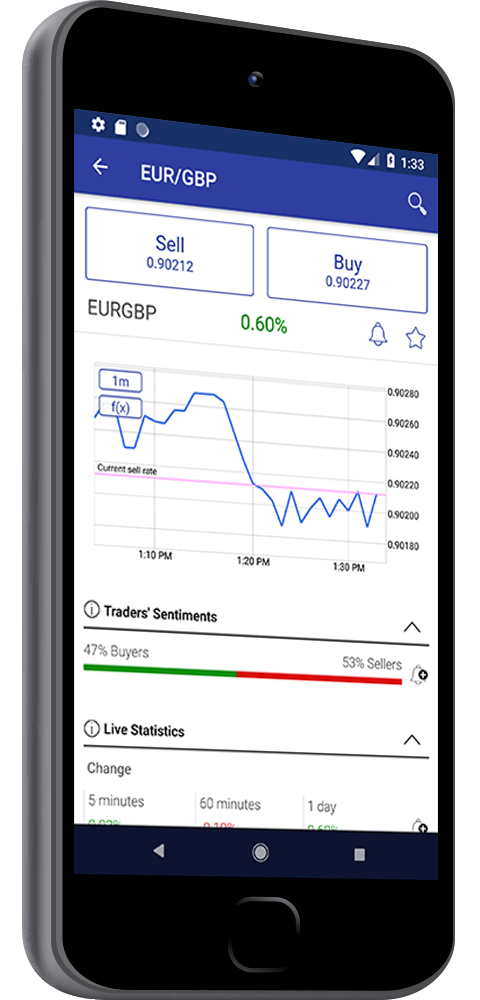 Both brokers are regulated and authorized by CySEC to operate throughout the European Union. Both eToro and Plus500 are born in Israel, but have their registered office in Cyprus, an EU member state, and follow European regulations.
Plus500 was the main sponsor of Atletico Madrid. eToro is instead recognized as a reference online broker by more than 15 million traders all over the world and the number has been constantly increasing over the years.
Basically you will not encounter deceptions or scams either with Plus500 or with eToro. All withdrawals are successful and the service offered is excellent. We can therefore consider them both very safe and reliable.
The only difference is the listing on the stock exchange. In fact Plus500 is listed on the London stock exchange, while eToro is not. It is not an obligatory choice and it is not a symptom of greater or lesser security, however listed companies, by law, are more transparent because they must publish all their financial statements.
The consequence is that, while considering both brokers absolutely safe, serious, professional and reliable, Plus500 is even safer due to the listing on the stock exchange.
eToro vs Plus500: the trading platforms
Let's now move on to the online trading platforms, which we have only mentioned for the moment. Both offer proprietary platforms and do not provide external platforms, such as MetaTrader 4 or 5.
eToro's social trading
eToro's platform is perhaps the broker's main strength. In fact it is a real social network. Each user (subject to his authorization) can make his profile public, so other traders can consult his past performance, his risk profile and other trading characteristics.
On each asset it is possible to start a discussion in which all traders in the world can participate. Analysis, advice, strategies and opinions can be shared, allowing novice traders to learn from more experienced traders. In this sense we can say that social trading is considered an advantage for novice traders, but not only.
Furthermore, with copy trading, a user can copy the operations of another trader and thus participate in his performance. In case of positive performance of the copied trader (called Popular Investor) also the "copier" (called Follower) will make profits; vice versa, in the event of negative performance, the follower will also suffer losses.
It is therefore very important to carefully choose the trader to copy and consequently it is essential to have the history of past performances.
Plus500 platform
Plus500 does not offer copy trading or social trading, although you can see for each asset the percentage of users who have positioned themselves long and short.
The Plus500 platform is professional and can be easily navigated by anyone, but it does not aim at training or sharing ideas among users.
We could say that the presence of social trading leads us to define the eToro platform better than that of Plus500, but this is not the case. A trader may not want to be interested in sharing ideas and prefers to invest alone. While assuming that this option is also possible with eToro, he may prefer the Plus500 platform even only for aesthetic reasons.
What can you invest in with eToro and Plus500?
For what concerns the financial assets offer, both of them are excellent brokers. In fact, there are many financial markets on both the eToro and Plus500 platforms.
Precisely, on both brokers you can invest in:
Forex
Commodities
Stocks
ETF
Cryptocurrencies
Indices
Other traders and portfolios (only on eToro)
Options (only on Plus500)
We have marked the differences at the end of the list. On eToro you can invest in other people (copy trading) and in portfolios created by eToro, the so-called copyportfolios.
They can be composed of assets from the same sector, from the operations carried out by top traders or are portfolios created by eToro partners.
Plus500 offers the possibility of investing with non-binary options on different markets, while eToro does not provide this possibility.
eToro vs Plus500: what is the minimum initial deposit?
Assuming that brokers may vary the minimum initial amount, at the time of writing the minimum deposit required to open a trading account is as follows:
eToro: $ 200
Plus500: € 100.
Plus500 has a lower minimum deposit, but above all it should be marked that eToro's reference currency is the US dollar (USD), so $ 200 is not necessarily € 200, this would only be possible if the euro dollar exchange rate were 1: 1.
eToro vs Plus500, final thoughts: which is the best broker?
We have come to the end of our eToro vs Plus500 comparison, which is the best broker?
We would like to answer this question with an exact answer, but it isn't possible. In fact, being in the presence of two excellent brokers, we cannot argue that one is better than the other, the choice depends entirely on you.
However, we can argue that eToro is a better broker for novice traders due to the social trading and academy section. eToro is a better broker even for those who intend to experience trading in a more collective way, with the possibility of interacting with other traders and even copying the more experienced ones.
Plus500 could be preferred by traders who want to invest alone and with a platform full of financial markets, especially stocks and namely with CFDs.
Our opinions on Plus500 and eToro are excellent and it is no coincidence that we have reviewed them both; on Meteofinanza.com you can find many references to these two reliable financial intermediaries.
Which is the best between eToro and Plus500?
In our article we highlight the differences between the two brokers. Find out which broker is best for you by reading our comparison!
Who has the lowest initial deposit between Plus500 and eToro?
At the time of writing, Plus500 offers a minimum deposit of € 100, while eToro offers a minimum deposit of $ 200.
What is the best broker for a beginner between eToro and Plus500?
They are both great brokers, but due to the presence of social trading and an area dedicated to training, eToro could be the best choice for a beginner trader.