Do you want to start trying the demo online trading for free? Read our guide to understand what is a demo account for Forex or other markets.
Have you ever thought of investing in trading with an online broker?
You don't know how to do?
Do you prefer to understand how it works before spending your money?
Great! You have come to the right place! In this guide we will analyze how to make demo online trading without deposit with a simple and quick registration. You can trade on financial markets in stocks, stock market indices, currencies, commodities, bonds and cryptocurrencies.
Forex Demo: how to start with demo online trading
We will also try to understand which is the best broker to do online demo trading and we will do it by analyzing the different features of the demo account offered by the brokers. As you will see, by now all brokers offer a free demo account.
Today thanks to the unlimited demo account it is possible to invest not only on the Forex market, but also on:
Indices;

Stocks

;
CFDs;
Commodities.
You can do it with the best regulated Forex demo trading platforms (Forex brokers) that offer a free demo account even without registration.
At the moment the only difference between the Forex trading demo account and the real account is that, in the first case, you use virtual money, therefore you do not lose and do not gain anything. In the second case, you use real money instead.
But before analyzing the demo account carefully, it is necessary to make some clarifications on what Forex trading is and how it works. We will do it in a short way and then move on to analyze the Forex demo account.
Forex or CFD demo trading is used by most traders, not only beginners but also experts, to test:
their own trading strategies;
the platform;
make decisions about which broker to choose.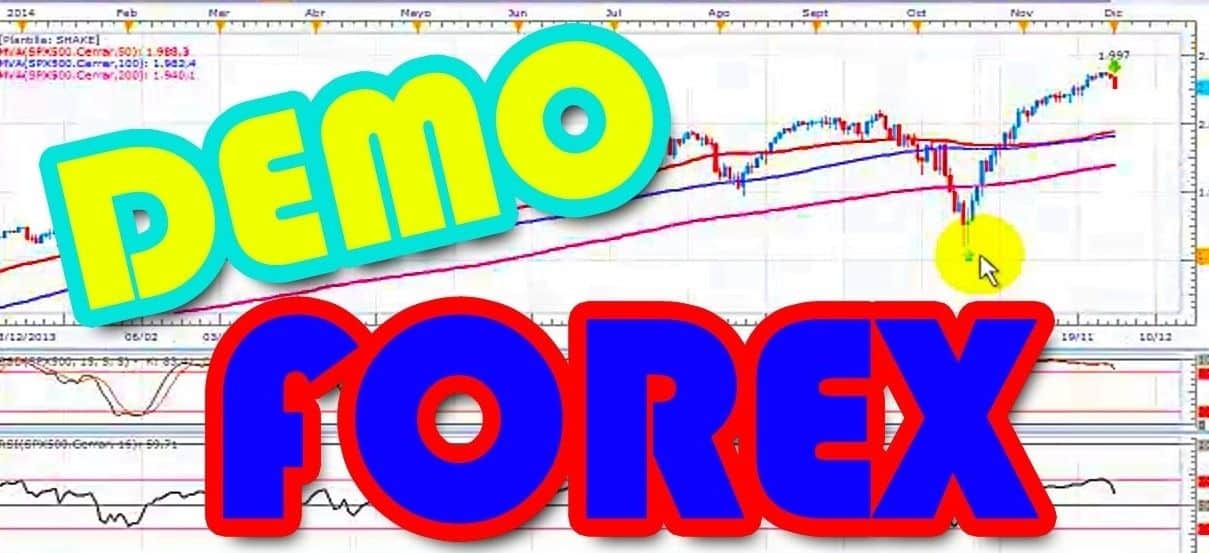 What is Forex trading?
Generally, we can say that the Forex Trading, Foreign Exchange market, is one of the most profitable and at the same time risky activities that is based solely on currency speculation. If you work hard, you can also get excellent results, but it is not easy.
The Forex market is the currency exchange market, within which different currency pairs are exchanged, through an exchange rate, i.e. the reference value for buying and selling currency.
That said, all that remains to do is to select one of the best Forex trading platforms, commonly known as Forex brokers, and request the activation of the free demo account.
Demo online trading: why doing Forex trading with a free demo account?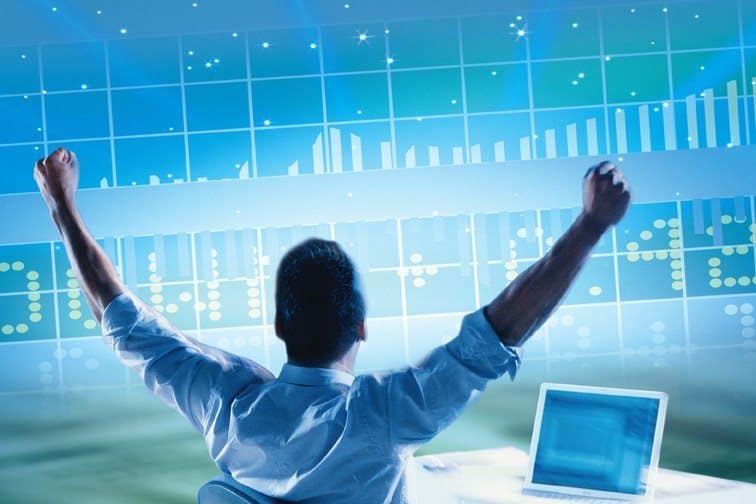 The free demo account is the same in terms of features and functioning as the real trading account, but unlike the real account, it uses virtual money. Opening a Forex Demo account to trade financial instruments without risking to lose your money is definitely a smart move to test a platform and evaluate its characteristics.
The demo account allows you to carry out what you could do with the real account in online trading. Many consider it as a valid tool to get used to a new environment, that allows you to carry out a thorough study of the topic and strategies.
Finally, it also offers the possibility of viewing the economic calendars and macroeconomic news responsible for the change in prices.
Demo accounts are tools often used by various types of traders, not only beginners but also professionals in the sector, who want to test their trading strategies, or want to try a certain platform and then choose whether to invest with it or not.
All traders can use a demo broker to practice and test their skills. Thanks to these systems it is possible to understand if you are able to generate profits or not and if Forex trading is the right choice for you.
Therefore, experience and practice with the demo account is very important. The free demo account allows you to do everything you can do with a real account, but with virtual money, reflecting in all respects real operations.
Free demo online trading: how to open an online demo account without registration?
Today there are many brokers that allow you to open a demo account after registering. Then you open it without a deposit, by filling in the steps for registering with the broker, which we will list later. All this is free of charge and does not require a mandatory deposit.
What you need to do is to choose the forex trading broker that you would like to try to invest. Once this is done, in order to activate the demo account, you just need to register. From here you have to wait a few seconds to immediately start using the account.
Warning
The demo account is a free service!
Some brokers request a non-binding security deposit!
How to activate the demo account for Forex trading?
In order to activate the demo account for Forex trading, you just need to:
select an online broker;
make a simple registration;
after a few seconds you will be able to access the markets without using real money.
Free demo trading with a security deposit
Many brokers today require a security deposit. When we talk about the deposit for a demo account, we are not referring to a legal bond, but only to a security.
The deposit remains "frozen" until you decide to switch to the real account. In that case the deposit is credited to the real account at a later time and you can trade with real money. If you should you decide not to open any account with the broker, your deposit will be returned.
This system has been designed and put in place to discourage all traders who do not intend to test the broker or trading strategies, but who only want to waste time, subtracting precious time from tutors and staff dedicated to technical assistance by subtracting time that they could dedicate to really willing traders.
Demo online trading: what does it mean?
As you may have guessed from our introduction, demo Forex trading is nothing more than a trading account that uses virtual money. Its function is perfectly identical to those used in real accounts. On a trading platform, what you see with a real account is also found in a demo account.
Demo accounts were created to become familiar with the platform, using all the tools made available by the broker. In this way, it will be possible to know and test Forex trading but with the awareness not only of the risk it entails, but also of your own skills.
Thanks to the free online demo trading it is possible to understand if you are able to make profits or not in this market.
Forex trading demo account: characteristics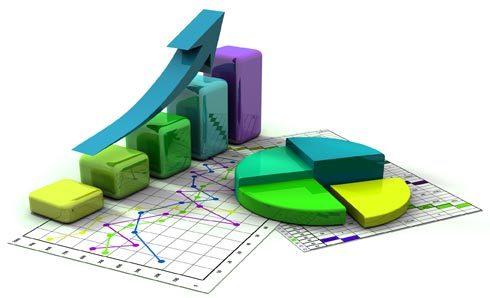 All demo online trading accounts that are offered by regulated brokers must meet certain criteria. To be defined as the best, they must have some essential quality requirements.
We have listed them below:
Reliability;
Guarantee of license;
Professional platforms;
Possibility to diversify the investment strategies;

Free and unlimited demo account

;
Easy to manage and activate;
No costs;
No fees;
Prices of the assets updated in real time and identical to those used in the real account;

Demo account usable on the different platforms offered

;
Unlimited and/or rechargeable demo budget;

Free demo account without registering a real account

;
Training and assistance even without an active real account.
What are the risks of the Forex demo account?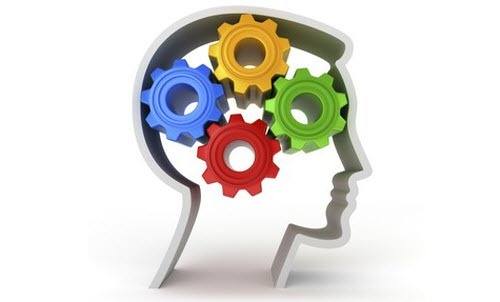 Forex demo accounts, by their nature, have no economic risk whatsoever. In fact, it is also possible to trade demo always with the absolute certainty that you will never lose a penny. At the moment there are no risks associated with the loss of money.
Instead, we would like to clarify that the demo account has other risks, of a purely psychological nature, as it does not take into account the emotions that can influence, positively and negatively, the trader's choices when using real money.
It is therefore not advisable to exceed in the use of this account and it should not be considered a game.
Experts say that it is better not to overdo with the demo account and limit yourself only to the purely demonstrative and learning use of strategies. Subsequently, once this first phase is completed, it is advisable to operate with real money and therefore with a real account.
Demo online trading: only Forex demo? What are other available markets?
By opening a demo online trading account you will not only be able to take advantage of the Forex market, but also many other markets, i.e. all those available on the broker you have chosen. Online brokers tend to offer demo and real account trading on the following markets:
Stocks: we are talking about the stock market, where it is possible to negotiate the quotations of the companies on the stock exchange. Many brokers offer not only European stocks, but also Asian or American ones. The latter are available in almost all the brokers reviewed by us.
Indices: they group together shares from the same country or sector. If you don't want to trade the shares of the index directly, you can opt to invest on the entire index.
ETF: they replicate the performance of an index or a group of shares, it is a great way to diversify your portfolio and therefore reduce the risk.
Commodities: trading on commodities is very popular all over the world. Here you can negotiate the trend of raw materials, the most famous of which are gold, oil, silver and natural gas. Some brokers also offer trading on less popular commodities such as palladium, platinum, coffee, sugar, corn and wheat.
Cryptocurrencies: since 2017 digital currencies have become a very interesting asset for many traders, until the point that almost all brokers now offer the possibility to trade them. The most famous are Bitcoin, Ethereum, Ripple, Litecoin and Bitcoin Cash, but there are many equally interesting altcoins.
Bonds (rare): not all the brokers offer the possibility to negotiate them, just some of them like IG Markets.
All the markets listed here are very often negotiable through CFDs. It is a derivative financial instrument which replicates the performance of the underlying asset, without buying or selling it directly. In this way you will not be making a direct sale on the selected asset, but you will be speculating only on the trend of its value. You can add leverage, which allows you to multiply your gains and losses. In any case, ESMA has limited the use of the leverage.
There are also brokers that allow real trading on the underlying assets, among them there is eToro, one of the best online brokers, which we will discuss later.
Things to know before switching to the real account
We stressed the importance of the demo account to learn how to trade, but sooner or later a trader's goal is to switch to the real account. Before doing this, however, you need to know some useful information, which may seem trivial, but with practice you will find that they are not at all.
First of all, with the real account money is no longer fake, therefore psychology comes into play. Any open operation may cause a gain or a loss and consequently it will be necessary to be very careful.
Always remember to invest only a portion that you are willing to lose. It must be a very small percentage of your capital, since we remember there is the risk to lose it entirely.
Platforms for free demo trading account (Forex and CFD)
We believe that you are interested in understanding which are the best free demo accounts. To answer this question, it is necessary to take a look at the online Forex trading platforms. The common things among all brokers is the fact that the proposed demo accounts are all free.
Consequently, if you come across a paid demo account, it is better to check well that the broker has all the authorizations required by law to operate. It would not be the first time, in fact, that a fraudulent Forex platform has been identified by chance.
To simplify the trader's research, we have selected for you the best online Forex trading platforms that offer a free demo account. This way you can be more relaxed.
eToro demo account for Social Trading and Copy Trading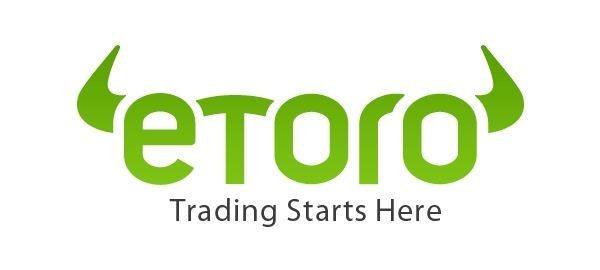 eToro is the first internationally known broker which put in place the possibility of trading by copying the other traders. In fact, eToro is the leading broker in the copy trader and in social trading, thanks to which all traders, beginners and not, can try trading online, making substantial profits.
Thanks to the demo account and the online trading platform it is possible to operate without taking advantage of the leverage, with a ratio of 1: 1. This suggests that you can earn and lose the invested amount to the maximum if you use this leverage ratio.
You have two possible choices to open a free demo account with eToro:
Fill in the registration form on Toro. The data required to activate a demo account on eToro are not so many. It is in fact necessary to enter the name, surname, choose a username and password. The system then also asks to enter a phone number for greater security guarantees.
Via Facebook or Google data. In this way, the free demo account on eToro is activated in a few seconds.
eToro is a multi-assets platform which offers investments in stocks and cryptocurrencies and, more generally, CFD trading.
Please note that CFDs are a complex tool and could involve a high risk of rapid loss of money due to leverage. 66% of retail investors lose money with CFD trading with this broker. You should consider whether you understand CFDs well and whether you are able to deal with the high risk of losing your capital.
This article is for instructional and informational purposes only and should not be considered as an investment advice.
Demo account on IQ Option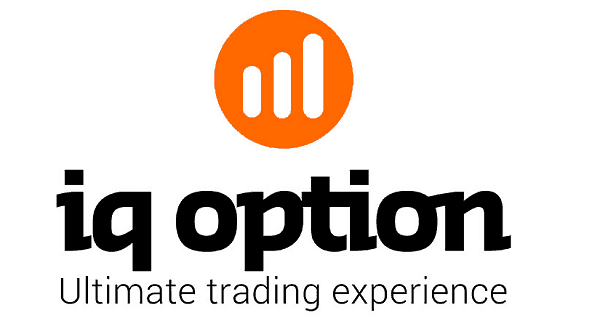 IQ Option is a European broker based in Cyprus and CySEC licensed. Like all high level brokers, IQ Option also offers the opportunity to start with a free demo account. Thanks to the demo account you can not only test your skills and strategies on online trading, but also try to understand if the broker's platform is good for you!
IQ Option offers binary trading for professional clients, while it offers CFD trading for retail traders, therefore also for beginners.
On the IQ Option platform you can trade on more than 50 currency pairs! Are you interested in this wide offer? Open a free demo Forex account today thanks to our link below!
What does "Demo Forex" mean?
By "Demo Forex" we mean the possibility of trading online on currency pairs with a demo account, that is a virtual account, without using real money.
Is a demo Forex account free?
The best brokers reviewed by us offer the possibility to open a free demo account. Find out what they are in our article!
Is the trading simulation useful?
Yes, thanks to the trading simulation you can operate without risk and without investing real money. In this way you can train and experiment with new techniques without the risk of losing your money.