Many people have written to us to know how to buy Bitcoin in the bank, since often the bank can guarantee greater security in the transaction thanks to its authority.
It is a legitimate question, especially if you are new to the world of cryptocurrencies and would like to invest in these in the safest way possible.
Disclaimer about cryptocurrencies: availability subject to regulations
Today we try to clarify, but if you have any doubts do not hesitate to leave a question in the comments, we will be happy to answer you in my fastest and most comprehensive way possible!
How to buy Bitcoin in the bank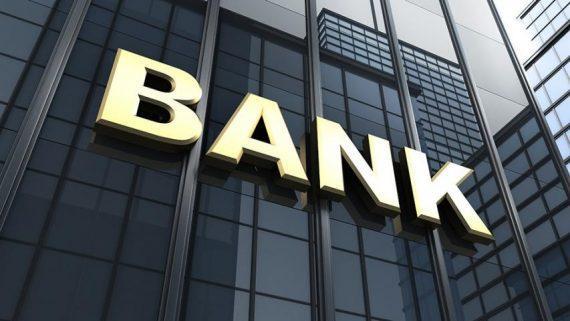 Unfortunately we have to tell you right away that this is not possible. You can't buy Bitcoin in the bank, at least for the moment.
The reason goes back mainly to the origins of Bitcoin: cryptocurrencies were born in antithesis to the traditional system and, above all, to the banking system.
At the moment, banks have no interest in sponsoring Bitcoin or other cryptocurrencies, but it is not excluded that this trend may change in the future.
For example, Ripple is a cryptocurrency born with the support of financial institutions to facilitate transactions between different currencies. In fact, many define Ripple as a bank-friendly crypto.
Bitcoin and the banks: the example of JPM Coin
Banks' attitude towards Bitcoin has always been refractory, some have even called Bitcoin a fraud or a bubble, especially due to price volatility.
JP Morgan CEO, Jamie Dimon, called Bitcoin a fraud and threatened his traders to fire them if they bought BTC.
However, the behavior of these same banking institutions is changing over the years. JP Morgan itself, for example, has developed its own dollar-linked stablecoin, the JPM Coin.
The JPM Coin has a blockchain managed by the investment bank and serves to facilitate the immediate transfer of payments between institutional accounts of JP Morgan itself.
Being a stablecoin it does not suffer from market fluctuations, it is basically a dollar in the form of cryptocurrency.
The JPM Coin allows JP Morgan to offer faster transactions by leveraging its blockchain and the stability of the US dollar.
In this case, there was a bank that initially downgraded Bitcoin to "fraud" but subsequently exploited the potential of the technology behind the cryptocurrency.
Other banks could follow this example and perhaps in the coming decades the attitude of banking institutions towards Bitcoin and other cryptocurrencies could change.
How to buy Bitcoin today: Exchanges vs Brokers
We have seen how, in any case, it is not yet possible to buy Bitcoin in the bank. So what if we want to buy Bitcoin or other cryptocurrencies today?
Basically, today you have two possibilities:
Cryptocurrencies exchanges;
Online brokers that offer trading on cryptocurrencies.
Without obviously considering the possibility of having an e-wallet and having the Bitcoins transferred to it, as if it was a bank transfer.
In the next paragraphs we see what exchanges are and what online cryptocurrency brokers are.
Cryptocurrencies exchanges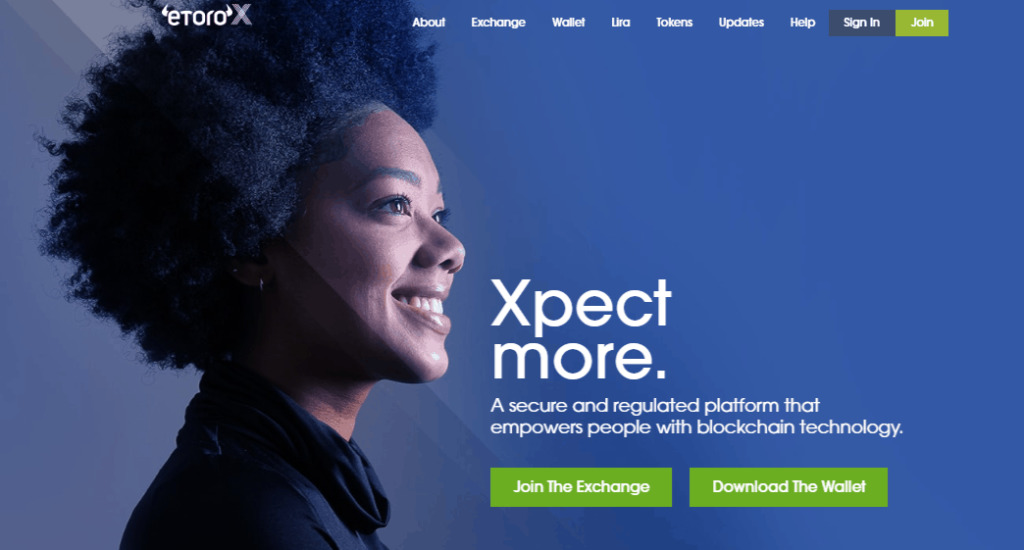 Cryptocurrency exchanges offer platforms where you can buy and sell digital currencies, obviously only those available within the same platform.
Some exchanges give the possibility to convert traditional currencies, such as euros, dollars and pounds with other cryptocurrencies. Some exchanges, however, do not allow this step and offer a platform where it is possible to exchange only cryptocurrencies.
There are several exchanges on the market and among the most famous we mention eTorox, the cryptocurrency exchange of the eToro Group.
Compared to many other exchanges, eTorox has the particularity not only of being part of the eToro Group, which in the world of financial investments is gaining momentum by gaining the trust of 10 million traders, but also of being one of the first fintech companies to be certified as a regulated provider with license number FSC1333B by the Gibraltar Financial Services Commission, the Gibraltar Financial Market Supervisory Authority.
eToro broker
If you don't want to use a cryptocurrency exchange, we now suggest two different brokers, the first of which is eToro.
Thanks to eToro you can buy cryptocurrencies directly from the platform and later you can transfer them to the eToro wallet if you have one.
If, on the other hand, your intention is only to speculate on the price of Bitcoin, you can trade with CFDs with leverage and try to take advantage of both upward and downward movements.
Remember that with CFDs you do not buy cryptocurrencies or own them, but you only invest on the rise or fall of the price.
Now let's see how to buy Bitcoin or cryptocurrencies in general with eToro. What to do? First, open an account on eToro, which you can do from here:
Once eToro has accepted your registration you need to go to the markets section, click on "Crypto" and choose the cryptocurrency you wish to purchase. Here you must then click on "Invest" and then on "Buy".
The following step is very important if you want to buy the cryptocurrency directly. In fact, you must first choose the amount you want to invest, but above all you need to select a leverage equal to x1 if you want to buy cryptocurrency directly. Alternatively, move the leverage to x2 and, in this way, you will trade with CFDs.
Plus500
Plus500 is another online broker that can be an alternative to eToro, if this has not convinced you.
On the Plus500 platform you can invest with CFDs on many cryptocurrencies, not only the most famous ones, but also on many other financial assets.
Why Plus500? The broker usually offers very low spreads, while asking no commissions of any kind. In fact, there are no fees either in case of withdrawal, nor in case of deposit, nor when opening and closing operations. However, as in all CFD brokers, overnight financing is expected. The minimum deposit is € 100.
Plus500 also offers a free demo account, thanks to which you can train on the financial markets with CFDs with virtual money and therefore without any risk!