If you want to invest in oil, the ETF is certainly a tool that you should take into consideration.
The listed fund will allow you to replicate the performance of crude oil on the main international financial markets, without leverage, with passive management weighted on the benchmark and with very low costs. In short, the ideal to be able to participate in the yield proposed by oil in the short and medium to long term. But which oil ETF to invest on? If you are looking for an answer, you are in the right place.
ETFs: which ones to choose and buy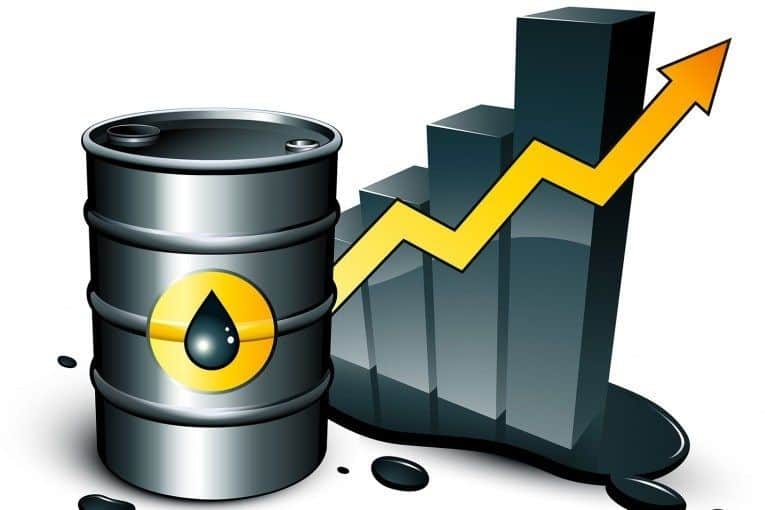 The first thing that will notice is certainly the fact that there are really a lot of ETFs on oil, and you will be able to wander with different well-diversified products.
However, some of these deserve your attention more than others: therefore, it being understood that the first step you absolutely must do is to prepare a good investment strategy that can correctly indicate where and how to invest, we try to provide some useful insights that will allow you to understand which ETF to use your savings on
Oil ETFs on Brent or WTI
ETFs on oil invest in raw materials, crude oil, but … in the international arena there is no single benchmark for the price of the barrel. The two most popular indicators, which differ both in price and quality of hydrocarbons, and in the place of extraction, are Brent and WTI.
Brent is the oil indicator that is extracted from the Northern Sea, and represents the main reference for the European market. WTI, on the other hand, is a product of generally higher quality, a reference for the US market.
In any case, for the investors it does not matter what the qualities of the extracted oil are, or what the differences are in terms of extraction territory. Instead, what interests us is to monitor their price and, belonging to the same commodity, try to focus on the best ETC / ETF that invests in oil. Two excellent examples are the ETF on the Brent (JE00B78CGV99) and the one on the WTI (GB00B15KV33), with particularly full-bodied exchanges and good prospects. Of course, since these are sufficiently volatile products, precisely because of the volatility of the raw material, our advice is to invest with particular caution, within a strategy that can contemplate a well diversified portfolio.
The Brent ETF (JE00B78CGV99) had exchanges of 43 million euros between January and April 2017.
The WTI ETF (GB00B15KXV33) has a trading volume of 211 million over the same period.
But how much should you invest in oil? As can be imagined, there is no "ideal" predefined quota. Everything will depend on your strategy, risk appetite, the correlation existing within the portfolio, and so on. In general, if you have any doubts or want to have some initial indications, we suggest you not to invest more than 3-5% of all your financial investment assets.
ETFs on oil shares
In addition to the possibility of investing in ETFs on Brent and WTI, or on ETFs that invest directly on the raw material, there is also the possibility of investing in shares of companies operating in the sector. The investment in shares of this category can take place either directly, by going to insert the participation shares in your portfolio, or through an ETF that invests in the equity sector.
Of course, in this case the investment will not only be on "oil", but will be on the shares that have the production, processing or distribution of oil in their business. Therefore, the hydrocarbon quotations will not be able to directly influence the ETF price, but only in an average way, through the quotations of the companies that work in the reference sector.
Speculating on oil ETFs
Of course, you can invest in Oil ETFs in several ways. For example, as above, we have invited you to purchase ETF shares, with a mainly medium or long term view. Or you can choose to invest in oil ETFs directly, using these assets as the underlying assets of your investments.
In this sense, a practical way to do this is to open an account with a broker authorized to make you invest in contracts for difference (CFD), which in turn can use ETFs on oil as an underlying asset. By investing in the CFD, you will not purchase ETF shares, but you will be able to put in place a financial forecasting operation, obtaining a profit if the price of the financial instrument evolves in the desired direction.
There are numerous important features of this instrument, which will allow you to make a highly speculative investment both in the long and short term. You will also be able to make a completely autonomous investment thanks to a trading platform that can be used at any time, even via mobile trading, without commission costs and with particularly convenient spreads.
Intuitively, investing in CFDs on Oil ETFs is a very risky and highly speculative investment, especially towards those people who will let themselves get carried away by placing a rather extensive financial leverage. So be cautious, and try to invest with the best awareness of what you are doing.
You can invest in oil ETFs on the eToro social trading platform, which has convinced more than 10 million traders. Get started today with a simulation thanks to the $ 100,000 virtual demo account that you can have for free!
Oil ETFs forecasts
But what will happen to the oil price over the next few months? Should you bet on this financial instrument in order to get a fair profit on this raw material?
Although it is very difficult to try to provide timely feedback on what could happen on the future of oil, as this raw material is rather volatile, we can certainly remember how crude oil has reached a rather satisfactory level of balance in autumn 2017, which kept the fears of a shock that had arisen some time ago, when a strong oversupply had crushed crude oil prices down enough.
The efforts made by OPEC, which reached an agreement within the Cartel to be able to reduce production levels, together with other exogenous and endogenous variables to the sector, have allowed the achievement of useful results in terms of efficiency in the sector. And even if today there are still serious doubts about the long-term stability of these agreements, and even if there are numerous elements looming on the context (think of the recovery of American shale oil), a moderate optimism seems to leak out among the operators.
In financial terms, therefore, it is possible that oil may gain some positions in the coming months. However, we believe that the equilibrium points of the sector are rather close, and therefore the margins of appreciation of crude oil are not very extensive.
Happy trading!