Everyone who trades is looking for the best investments. Today we will focus on online investments which aim to make a profit and not simply not to lose the purchasing power, which happens by leaving the money in a bank account.
We specify that it is not our job to tell you directly which are the best investments because, depending on market conditions, these could vary from time to time. Above all, the judgment could also vary depending on your trading style, the time horizon and many other factors.
Today's article is therefore a guide, an idea that can be useful when you want to trade online on different markets, do not forget to leave a comment if you want to share your opinion and help other investors like you!
Best online investments: platforms on the web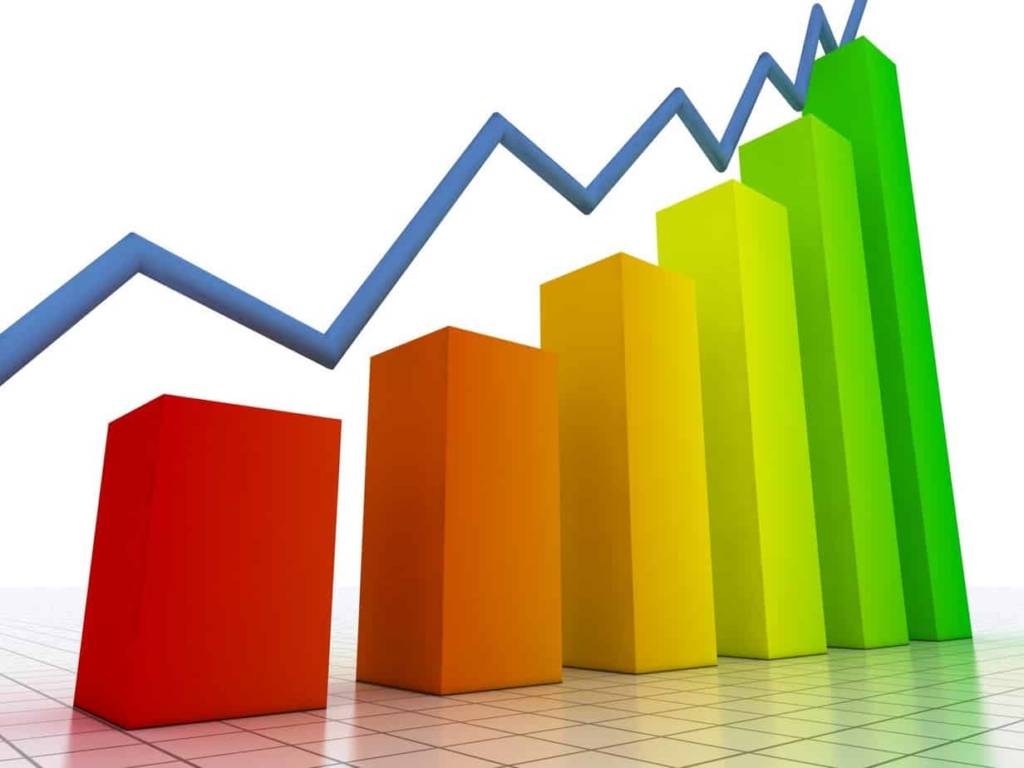 Today we will talk about the best online investments, in fact now with the development of technology and the internet it is possible to trade without going to a physical place, whether it is a stock exchange or a bank branch.
Nowadays you can invest on online trading platforms, which in some cases are offered by brokers, in other cases they are independent and used by different financial intermediaries.
Even banks now use trading platforms, often owned by the bank itself, on which you can invest online.
Thanks to the trading platforms you can invest online not only from home, but wherever you are, just need an internet connection and a trading app!
A broker that offers a cutting-edge online trading platform is eToro, which allows you to communicate with other traders on market movements and on the choices to be made. Try it now, with a demo account you get a virtual budget $ 100,000 for free!
Best safe Investments: choose regulated brokers

Many want the certainty of the result and for this reason they are looking for the best safe investments. Unfortunately, the possibility of having a 100% positive result does not exist.
Therefore what we can focus on is not the certainty of earnings, but the reliability of the intermediary you are addressing.
Notwithstanding that the result of the performance remains in your hands, it is important to choose a regulated, serious and reliable broker, which offers you the certainty of being able to operate online, but above all of being able to withdraw your money as often as you want.
Unfortunately, there are many online scams, often exploiting the name of cryptocurrencies such as Bitcoin (for example Bitcoin Millionaire or Bitcoin Era), which lead many traders to lose money because they have not relied on a regulated intermediary.
For your best safe investments, choose a broker regulated by reliable supervisory bodies especially from the European Union, such as CySEC (Cyprus) and others.
Best investments on the stock market: DMA or CFD broker?
To understand which are the best investments on the stock market, it is necessary to be well informed on the market trend and understand which stocks may be the ones that can have greater growth.
Read also Playing on the stock market from home: how to invest in stocks
First, figure out if you want to invest in value stocks or growth stocks by calculating risk and return. Secondly, it is important to know your time horizon.
Do you want to own a stock? Or are you only interested in speculating on the price change?
In the first case you should choose DMA brokers, i.e. those who have direct access to the market; in the second case you can rely on CFD brokers.
CFDs are a financial derivative instrument that allows you to invest in a financial asset without owning it. A stock CFD is nothing more than an instrument that replicates the performance of the stock and your investment will be based on the price change alone. You will not be a shareholder, but you will be able to get profits (or losses) from the price trend on the stock exchange.
Read also Buying shares: how to invest in shares for beginners
For your best investments on the stock market with CFDs, we recommend that you evaluate Plus500, one of the best brokers especially for the large presence of stocks from all over the world! How to get started? Here, too, you can choose to test the broker first: free demo account and virtual $ 40,000 immediately available for you:
Best short-term investments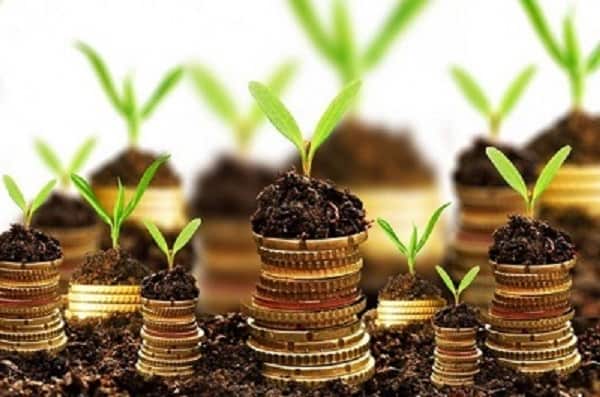 The best short-term investments are those that you want to close as soon as possible or, in any case, you don't want to keep them in your portfolio for a too long period.
In this case, the 3 markets that are most suitable for short-term investments are the following:
We could add more, but these three markets are particularly suitable for short-term investments for a few reasons.
Forex is very liquid and there are always exchanges. It is the perfect market for scalping. Usually a Forex trader does not hold his positions open for more than 1 month, especially if he trades with CFDs. The goal is in fact to make a profit in the short term.
Oil and Natural Gas are energy commodities. Many may disagree on their placement in short-term investments, it is indeed possible to invest in these commodities over the long term.
Best long-term investments
The best long-term investments are those that lead you to make a profit by keeping these investments in your portfolio for as long as possible.
They are probably investments that experience large moments of calm and explode at a later time, or offer small weekly gains, but over time they take on a larger percentage.
Long-term investments are usually those linked to the stock and bond market. There are also 30-year bonds, while there are those who buy shares and no longer sell them, probably because they want to be a partner in the company and accrue dividends.
Commodities such as gold and silver are also long-term investments, but if you want to invest with derivatives we could place them among short-term assets. Much depends in fact on the market situation, if widely volatile an asset can be considered a short-term investment, even if it is normally valued a long-term one.
Bitcoin can be considered a long-term investment because, according to many cryptocurrency analysts, its value can grow over time, also depending on the actual use made of it in everyday life.
Obviously there are those who argue that Bitcoin and other cryptocurrencies are short-term investments due to high volatility and see it as a purely speculative investment.
Best investments today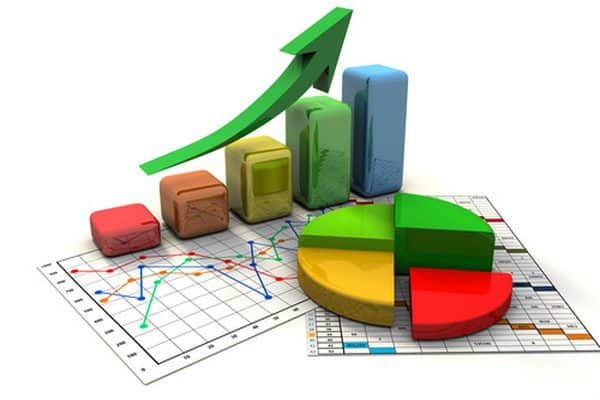 The best investments today depend on the market situation. We will never stop saying this because it would be dishonest to make a list of financial assets to buy and not update it day after day.
Our advice is to get information on the financial press, on social trading platforms, such as that of eToro (click here to open an online account), and make a careful technical analysis.
In any case, nowadays the most popular markets are the following:
Forex;
Commodities;
Shares;
Indices;
ETFs;
Cryptocurrencies;
Bonds.
CFDs are now the most used financial instrument on online brokers, but there are many trading platforms that offer direct market access (DMA) or futures or options.
Best current investment
Obviously, some would say that the best current investment could be the one that allows you to make the most profit with the least effort.
Yet more and more traders are looking spasmodically for this result without understanding that running towards this type of investment is often a source of negative performance.
As you can see from our disclaimer most retail traders lose money with CFDs, so online trading not only is not easy, but it is an activity to be followed well and not passively.
Choosing the best online investment or the best current investment is an important job. Before opening a position you need to know exactly what you are investing in, remember that it is not a gamble.
Our job is to provide you with the best tools to trade online. That's why we now introduce you to two different regulated and trusted brokers you can trade on: eToro and Plus500.
eToro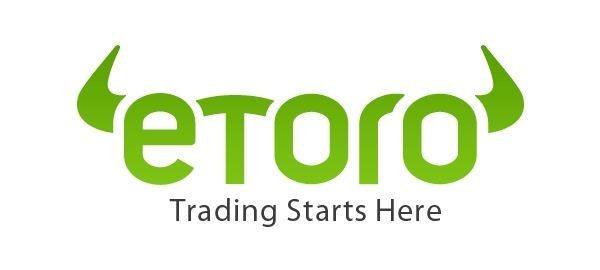 The first broker that deserves your attention is eToro, which we at Meteofinanza.com recommend especially for the Social Trading function.
On the eToro platform it is possible to trade online on a large number of financial assets, the offer is in fact very wide, making eToro one of the best intermediaries in Europe and which has been depopulating for several years also all over the world.
The peculiarity of eToro is constituted, as we said at the beginning of the paragraph, by the function of Social trading.
It is about turning trading into a social experience. Users can in fact exchange comments, strategies, suggestions and charts with each other. The platform is a real social network, where traders interact with each other.
This helps novice traders, because they can benefit from the experience of more experienced colleagues and take advantage of it for their own operations.
Another way to help beginner traders is the copy trading, which is the ability to copy entire operations of other more experienced users, called Popular Investors, by freely choosing the amount to invest.
As we said earlier, eToro offers a free demo account. How does it work? Sign-up, select the demo account and you don't have to deposit anything, in fact it's totally free! Now you will have a virtual budget of $ 100,000 at your disposal, to use wherever you want!
Plus500

Last but not least, Plus500 is the other broker that we present to you today. Plus500 is indeed a very reliable broker and has some very interesting features. Perhaps you have heard of it because he is the sponsor of Atletico Madrid soccer team.
With Plus500 you can invest in the financial markets with CFDs, which allow you to invest upwards or downwards without owning the traded asset.
Do you want to test the Plus500 platform? Get a free demo account now, thanks to which you can test both the platform and your potential!