If you are interested in the world of virtual currencies, surely this guide on the best cryptocurrency exchanges can be right for you. In fact, to buy Bitcoin or other cryptocurrencies you need a platform dedicated to this and choosing which is the best is not at all easy.
Many traders buy cryptocurrencies not only through exchanges, but also through cryptocurrency brokers. Among these there is for example eToro (click here to reach the official website), which has also developed its own exchange for cryptocurrencies, eTorox, which we will discuss in a dedicated paragraph.
In this guide we want to make a list of what we believe are the best cryptocurrency exchanges, explaining first of all what they are. In fact, before investing it is necessary to understand not only what an exchange really is, but also which one to choose and which may be the most suitable according to your needs.
| | |
| --- | --- |
| Best Exchanges for Cryptocurrencies | Main features |
| eTorox | eToro's platform, well-known and reliable online financial broker |
| Binance | One of the largest in the world, a wide choice of cryptocurrencies and the possibility of buying them with euros and dollars |
| Coinbase | The most famous in the world, American (California), high speed in transactions. |
| Bittrex | Wide choice of cryptocurrency and high security standards. |
| Bitstamp | Storage of cryptocurrencies offline (cold storage) |
| Kraken | Ability to exchange many fiat currencies for cryptocurrencies. |
Best exchanges for cryptocurrencies: what are they?
Before talking about the best cryptocurrency exchanges, it is appropriate to actually explain what an exchange is.
A cryptocurrency exchange is a platform where you can trade digital currencies. Here you can exchange virtual currencies with other cryptocurrencies, or fiat currencies (Euro, Dollar, British Pound, etc.) with cryptocurrencies.
In this case, the exchange is not a physical place, but a digital one, in fact these platforms can be reached online via an internet connection. Each of them has different characteristics and methods of access, including registration and subsequent login.
With an account at an exchange you also have an electronic wallet available, which is nothing more than your wallet where you can keep the cryptocurrencies you trade. Each wallet has a reference address, which could be the equivalent of the IBAN for current accounts.
In fact, to send cryptocurrencies to your wallet the sender will have to enter the correct address, just like with bank transfers.
Let's now move on to the list of the best cryptocurrency exchanges.
eTorox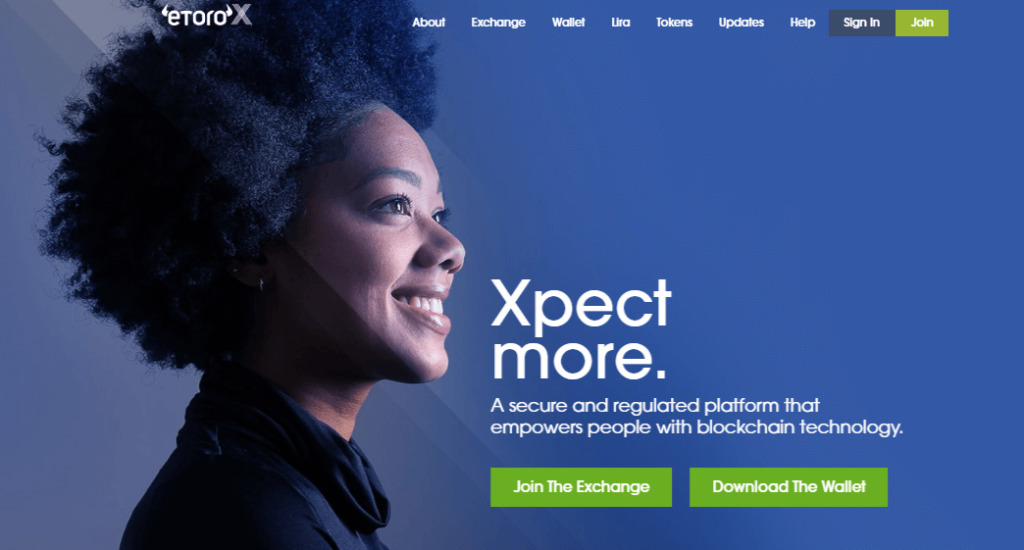 eTorox is the cryptocurrency exchange of the eToro Group, which has been licensed by the Gibraltar Financial Services Commission, which is the supervisory authority on the financial markets of Gibraltar.
The reliability of the eToro broker has led us to place eTorox at the top of our ranking because we consider the safety of operations one of the most important factors of judgment.
The weakness of cryptocurrencies is precisely the lack of regulation by the authorities, where in some cases (like China and South Korea) measures have been put in place to prevent citizens from buying digital currencies.
The regulation of eTorox in Gibraltar and its membership in the eToro Group is certainly a plus, but it is certainly not the only advantage.
eTorox offers the possibility of exchanging a large number of cryptocurrencies and the list is constantly updated, but above all there are numerous stablecoins. The latter are especially liked by traders who do not look favorably on the excessive volatility of crypto, but are interested in this market.
Stablecoins combine these two aspects as their price is linked to that of a fiat currency. The traditional currencies to which a stablecoin has been linked are many. These include, for example, the euro, the US dollar (USD), the Canadian dollar (CAD), the ruble, the yuan, the Australian dollar (AUD) and the Swiss franc.
In addition, eTorox has made available stablecoins linked to commodities, such as eToro Gold (GLDX) and eToro Silver (SLVX), respectively a stablecoin linked to gold and one to silver.
Do you want to get to know eToro better? The broker that allows you to invest in different financial markets and not just cryptocurrencies? Visit the official website from here:
Binance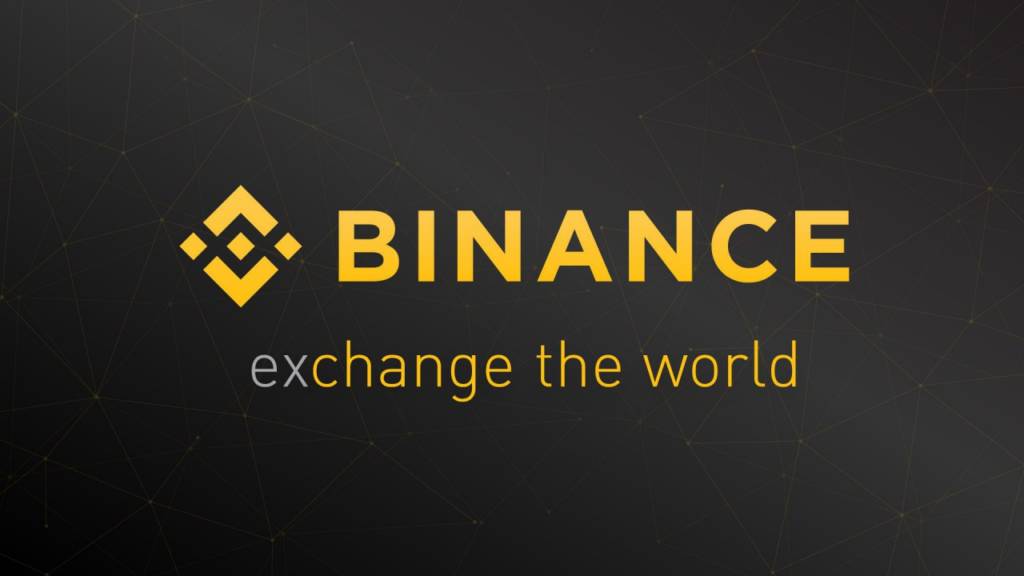 Binance is the largest cryptocurrency exchange in the world and offers exchanges on more than 100 cryptocurrency pairs. It was born by Changpeng Zhao in 2017 in China, but first moved to Japan and Taiwan due to the Chinese government's ban on cryptocurrency trading.
Binance later moved to Europe and today is also based in Malta, an EU member country. Binance is today considered one of the best cryptocurrency exchanges especially for the high liquidity on the platform.
Liquidity is a fundamental factor because it allows prices not to suffer too volatile fluctuations. On Binance there is therefore a healthy balance between buyers and sellers, which has made it a reference point for the crypto world.
Initially it was possible to exchange only cryptocurrencies for other cryptocurrencies, later Binance opened the possibility of exchanging fiat currencies for digital currencies, effectively allowing the purchase of cryptocurrencies through euros, dollars and pounds.
Binance has developed its own cryptocurrency, the BNB (Binance Coin), which is one of the largest cryptocurrencies in the world.
Discover all the potential of Binance directly on the exchange's website, which you can find below:
Coinbase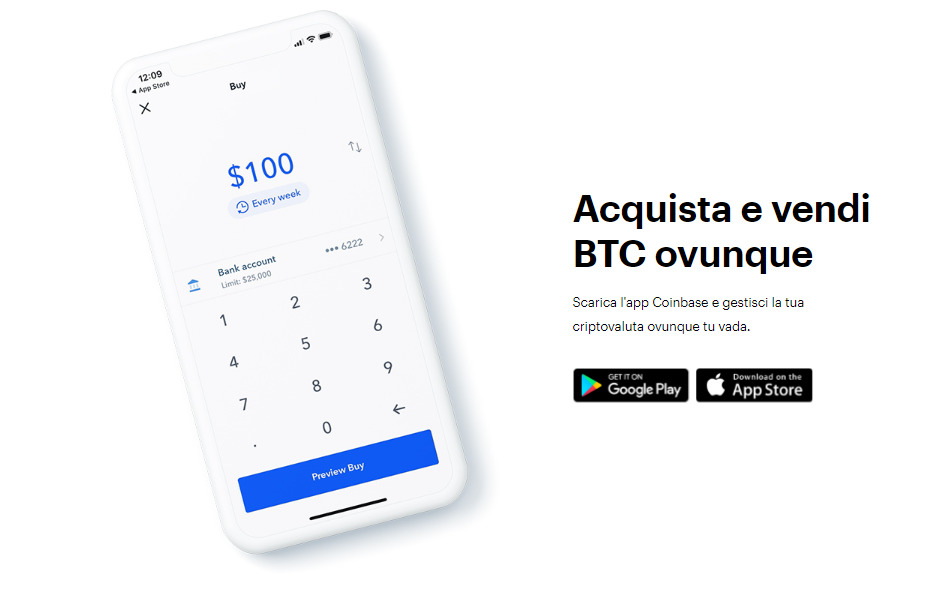 Coinbase is the most famous cryptocurrency exchange in the world, anyone who has traded crypto has at least heard of it.
Coinbase has its headquarter in San Francisco, California (USA). Over time it has expanded its range of action, managing to reach over 30 million customers around the world in 102 different countries.
To be more precise, the exchange is divided into two platforms:
Coinbase: dedicated to retail investors, who decide to convert small amounts of money into cryptocurrencies with a commission. So no orders are placed, there are no candlestick charts or other technical analysis tools, but you can instantly trade fiat currencies with digital currencies.
Coinbase Pro: dedicated to those who want to trade larger amounts. Commissions here are reduced and buy and sell orders are placed on the platform.
In both cases the commissions are not high, if we consider the market competitors. Another point in Coinbase's favor is certainly the platform's intuitive interface.
Bittrex

Proceeding with the list of the best cryptocurrency exchanges, we come to Bittrex, which like Coinbase is American. In this case the headquarters are in Seattle.
Bittrex is an exchange with a high standard of security and is considered reliable by its users, also given the positive reviews it has obtained.
The strength of the exchange is the large number of cryptocurrency pairs, which exceeds 180. One of the weaknesses is instead constituted by the commissions, which compared to competitors in the market are quite high.
Bitstamp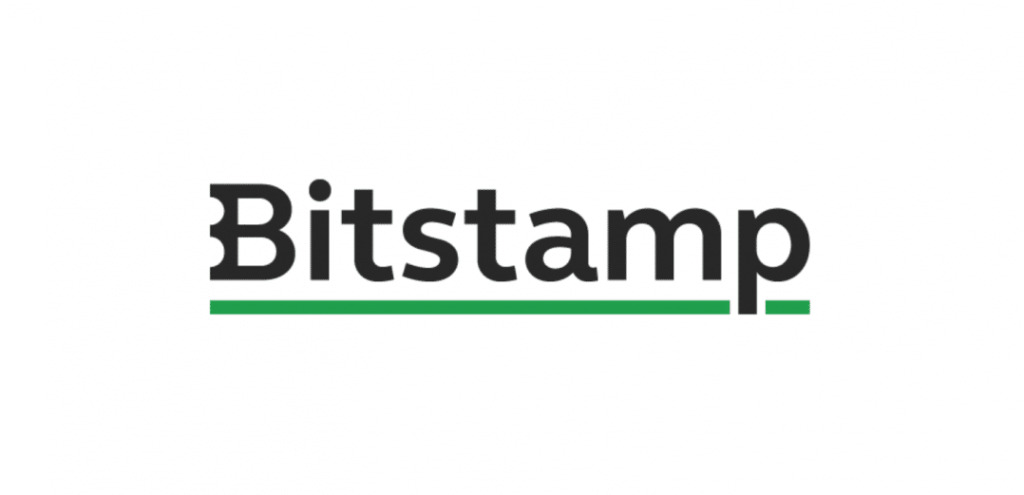 Bitstamp is one of the first cryptocurrency exchanges in the world. It was founded in 2011 by Nejc Kodric, so it was born two years after Bitcoin and over time it has seen enormous expansion.
Its strong point is a technical detail related to the conservation of cryptocurrencies. Bitstamp allows you to store cryptocurrencies in offline safes, in the so-called cold storage. The method is particularly appreciated by many users, due to the fact that still today 98% of the cryptoassets on Bitstamp are stored in cold storage.
A weak point is perhaps the absence of numerous altcoins. Basically you can only trade the most famous cryptocurrencies, but it is not excluded that Bitstamp will change its policy over time.
Kraken

Kraken was born in the same year as Bitstamp, in 2011, and is therefore also one of the first cryptocurrency exchanges on the world scene. Initially born only to exchange Bitcoin, today it offers the possibility to buy more than 50 cryptocurrencies.
One of the strengths is the wide choice of traditional currencies with which to buy cryptocurrencies. This allows beginners to be able to buy crypto using their own currency.
The site offers an attractive interface and provides some useful notions especially for those who are investing in cryptocurrencies for the first time.
What are the Best Cryptocurrency Exchanges?
In our guide we have selected several exchanges for digital currencies among the best in the world. Read the article to find out more!
Can i buy cryptocurrencies with euros on exchanges?
In many exchanges it is possible to buy cryptocurrencies using euros.
What is a Cryptocurrency Exchange?
A cryptocurrency exchange is a platform where you can trade digital currencies.